31 Days of SMA: Embracing Second Chances Empowers Us as a Family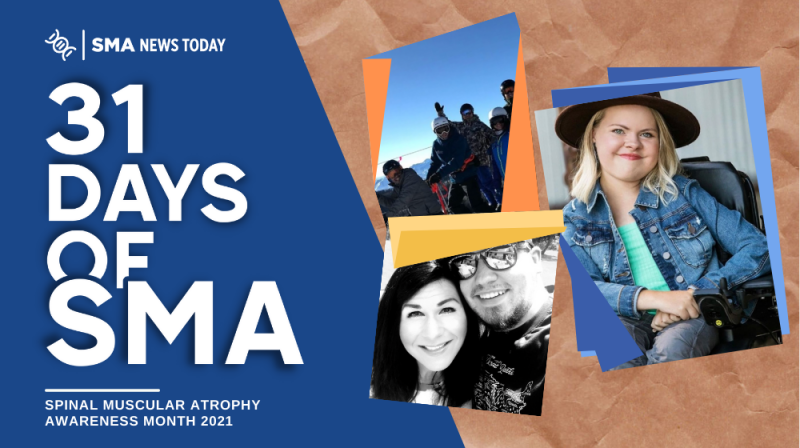 Day 25 of 31
This is Edmund Lim's story:
There were times, after my younger son was diagnosed with SMA type 1, that I was on the verge of resigning his life to fate, feeling futile after years of trying to find a way to give him a more hopeful future — a second chance in life. Living in the developing country of Malaysia, I faced countless obstacles and pushbacks, and the unspoken concerns that I shouldn't knock myself out trying.
It's exasperating. I persevered, trusting and believing in people to do what's good. Then in the dark days earlier in the COVID-19 pandemic, it happened — Branden received a disease-modifying treatment through a compassionate use program.
I still cannot fully describe our feelings of elation, gratitude, appreciation, relief, and sense of fulfillment. Plus how extra meaningful it is to know that other families can get their SMA drug therapies. So I asked my son what this second chance meant to him. I was looking for something profound, but he simply said to be able to go for a holiday again (when we are allowed after the lockdowns). I asked, "Didn't we before, anyway?" He quipped "Yep. More."
This second chance doesn't have to mean everything changes. On the one hand, there remains the sobering reality that what's given could also be taken away, and the pain of knowing many more are not, and will not be, so fortunate.
On the other hand, I believe the difference now is knowing that obstacles can be turned into opportunities. This second chance empowers us as a family to live as though it's the only chance we ever get.
Last year, after my younger son got his second chance, my older son was diagnosed with growth hormone deficiency which still can't be treated because we also found a tumor in his head (on his pituitary gland). However, knowing we got a second chance before helps us now to find our second wind, with our eyes forward, chins up, and smiles on.
SMA News Today's 31 Days of SMA campaign will publish one story per day for SMA Awareness Month in August. Follow us on Facebook and Instagram for more stories like this, using the hashtag #31DaysofSMA, or read the full series.