31 Days of SMA: Learning to Advocate for Myself as a Teen with SMA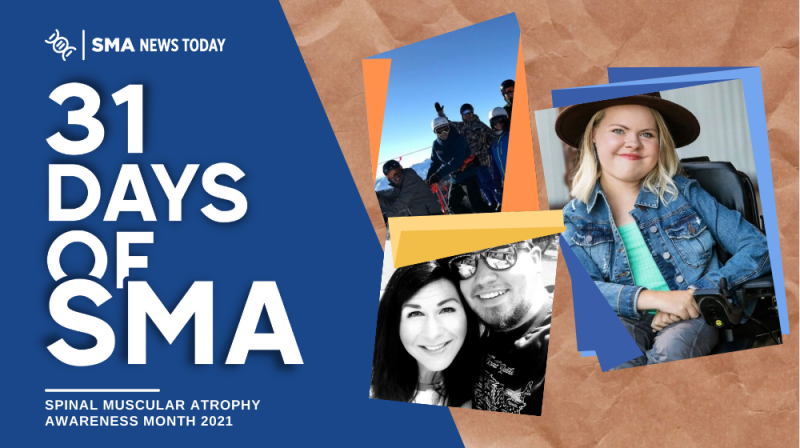 Day 28 of 31
This is Autumn's (@itsss.autumn.here) story:
Hi! I'm Autumn. I was diagnosed with SMA at 13 months old. SMA is definitely a journey, an adventure: the machines to help me, the surgeries, and learning how to navigate a world that wasn't built for disabled people.
I am a teen living with SMA type 2. I love to read books, listen to music, color in adult coloring books, draw, and hang out with friends. Along with that, I am learning how to be a strong disability advocate.
I advocated for my school to get wheelchair-accessible lunch tables. (That was a huge accomplishment!) I talked to my entire school about fundraising for the Muscular Dystrophy Association. I'm starting a Disability Awareness Club for students, and I was on a podcast episode to get my voice out there about accessibility at my school and how it can be improved.
After I graduate high school, I plan to go to college and get a degree in mental health counseling. For a minor, I'm hoping to focus on disability studies or something along the lines of disability advocacy. I'd like to earn my master's.
I'm hoping to become a counselor and help other disabled people. Writing a book about my disability adventures is another possibility. I'm also contemplating starting a YouTube channel on disability topics, which I think would be super cool, and will continue to advocate on my social media platforms as well.
I've learned a lot about advocacy, accessibility, and living life as a disabled person. SMA is, and always will be, a part of my life. But I'm not so far from your typical teenager.
My advice for other SMA teens is to get out there, make new friends, join clubs, and find a hobby you enjoy. Advocacy might not always be what you want to do and that's okay. Enjoy life!
SMA News Today's 31 Days of SMA campaign will publish one story per day for SMA Awareness Month in August. Follow us on Facebook and Instagram for more stories like this, using the hashtag #31DaysofSMA, or read the full series.