31 Days of SMA: My Daughter Is Beauty in Motion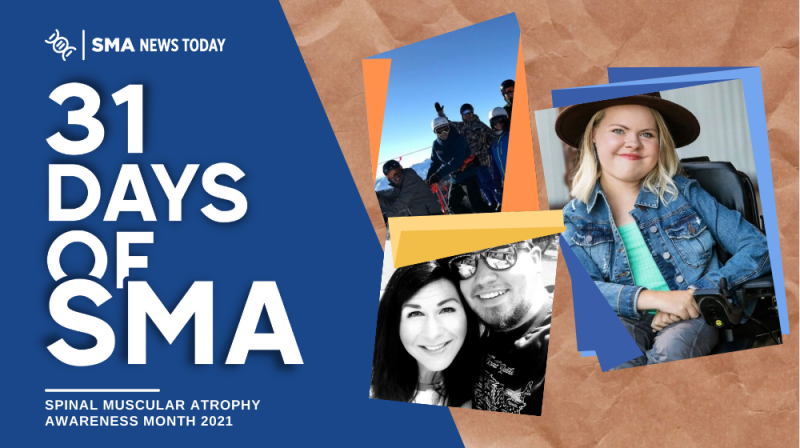 Day 24 of 31
This is Michael Garcia's (@teacher.mike72) story:
I believe in miracles. I believe in God. I believe in his will both on earth and in heaven.
Nearly two years ago, we contacted our family pediatrician to inform him that our unborn child had tested prenatally with SMA (possibly type 2). My wife, Filiz, and I wanted his professional opinion: What should we do? He said that it was a rare genetic disease and that he didn't know much about it, but he would do some research.
A few days later, we received his phone call. He said a lot of things, but all I can recall from that conversation are small chunks: "… terrible disease … permanent ventilation … wheelchair … suffering … consider termination …"
While we respected our pediatrician's opinion, we never really considered terminating the pregnancy. We also didn't resent his suggestion, as we knew it came from a good place. However, life expectancy isn't guaranteed. To paraphrase author Neil Gaiman, "you live what anyone else gets — a lifetime." If our child lived for a day or 100 years, he or she would be loved unconditionally, and we would be grateful for whatever time God gave us. Still, we prayed. We prayed for patience. We prayed for knowledge. We prayed for mercy.
Our prayers led us to the world's most expensive medicine: Zolgensma. Some people call it a miracle drug. Zolgensma is a gene therapy that works by replacing an abnormal survival motor neuron1 (SMN1) gene with a normal SMN1 gene. It's not a cure, but it is a treatment that would halt the nerve damage to our daughter's brain and spine. Shortly after her birth, Luna was given the hour-long dosage. We needed to wait and see if the therapy worked.
It did.
So, what's life like now? Life with Luna is a trip. She's 20 pounds of inexhaustible energy. Since she's learned to walk, she will not sit still. She dances to Shakira and Biggie. She scampers up the stairs like a stealthy spider. She cannonballs herself into swimming pools without hesitation. She chases duckies, bunnies, and doggies around in the park. She's fearless.
My daughter is beauty in motion. My daughter is a walking, breathing miracle.
SMA News Today's 31 Days of SMA campaign will publish one story per day for SMA Awareness Month in August. Follow us on Facebook and Instagram for more stories like this, using the hashtag #31DaysofSMA, or read the full series.