31 Days of SMA: My Loving Community Fuels My Optimism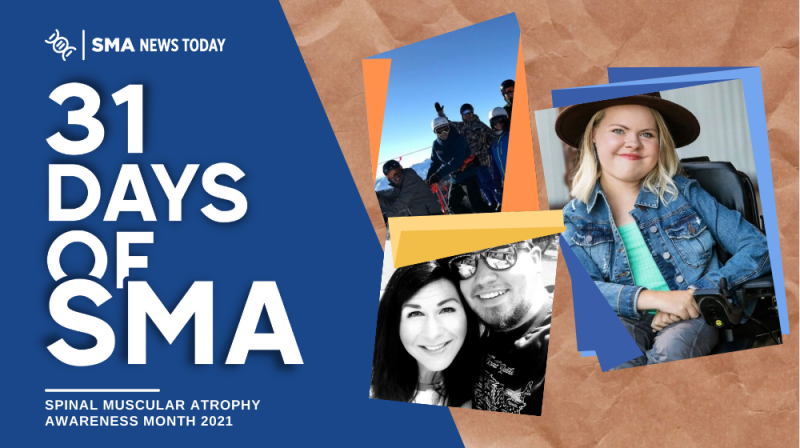 Day 20 of 31
This is Seda Karakaya's (@lifebeyondmywheels) story:
Hey! This is Seda from Turkey. I'm a 24-year-old college girl with SMA type 2 who studies two majors at two different universities. Nope, one wasn't enough for me. I guess I like to torture myself.
Jokes aside, I like both of my majors because they both give me different perspectives of the world. I study Russian language and literature AND international relations.
My brother used to be afraid before I started my university journey. He was afraid because of the SMA and difficulties that come with the disease.
Spoiler alert: it didn't turn out the way my brother expected. I'm the rock star of my faculty. There's not a single person who doesn't know about me in school because I'm a social butterfly and enjoy getting to know everyone.
However, there are some difficulties, too. I've never had a caregiver in my life because it's not a thing in my country. As with many SMA peeps, I need someone to feed me and give me when I need.
Thankfully, I'm not alone. I have the best people around me, and they love me and I love them very much. My friends are my stars and I know they're there when I need them. They give me physical support and I give them emotional support, and that is what makes our relationship strong.
In school, my nickname is "Pollyanna" because I'm an optimistic person. People ask me how I manage to be such of an optimistic person. To be honest, I have bad days. Many, many bad days. But the thing is, I have dreams, my family, my friends, and my art to hold on to. Maybe they're the reason I'm an optimistic social butterfly. Who knows?
I'm hoping to create more awareness about and acceptance of our beautiful community and the bravest people on earth — the SMAers and their families. The world will change when we accept and acknowledge our differences.
Peace out.
SMA News Today's 31 Days of SMA campaign will publish one story per day for SMA Awareness Month in August. Follow us on Facebook and Instagram for more stories like this, using the hashtag #31DaysofSMA, or read the full series.