31 Days of SMA: My Marriage Makes Good Things Happen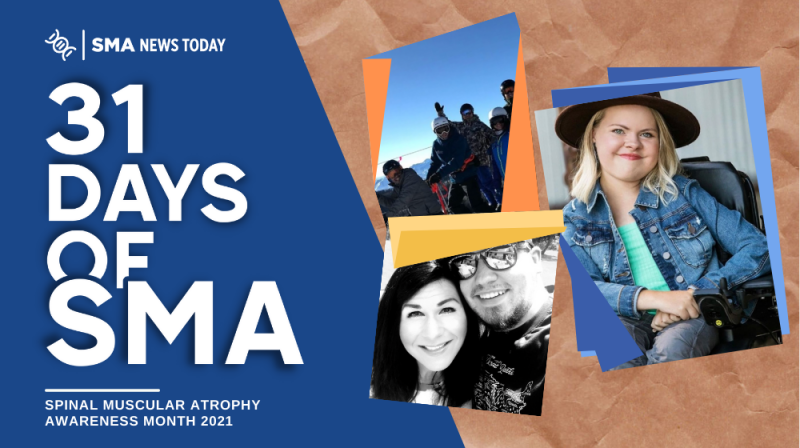 Day 2 of 31
This is Rachel Stewart's story:
Growing up, I didn't have any role models with my disability, let alone know someone with SMA who was married, or in a queer relationship. And I certainly didn't see any representation on TV or in the media. I figured I'd be alone forever, deemed to live my life as a spinster with cats as my only company.
Today, while I do have lots of cats, I also met a wonderful woman online (all the kids are doing it these days!), and we've been married for six years. Our relationship is beautiful because of our interdependence. Together, we make things — good things — happen!
Susan supported me in moving for my dream job: working at a college, helping students with disabilities find employment. And I supported Susan in opening a rad gift shop, @strappingstore, in Sacramento, California.
She's also helped me implement "operation independence," building an accessible kitchen and supporting me while I jumped through bureaucratic hoops to get an accessible vehicle I can drive. She took care of me after I had mitrofanoff surgery (so I can use the bathroom independently).
For those of you wondering if you'll find someone — put yourself out there, live your best life, and let your light shine bright!
SMA News Today's 31 Days of SMA campaign will publish one story per day for SMA Awareness Month in August. Follow us on Facebook and Instagram for more stories like this, using the hashtag #31DaysofSMA, or read the full series.