31 Days of SMA: Singing Is My Great Passion and Therapy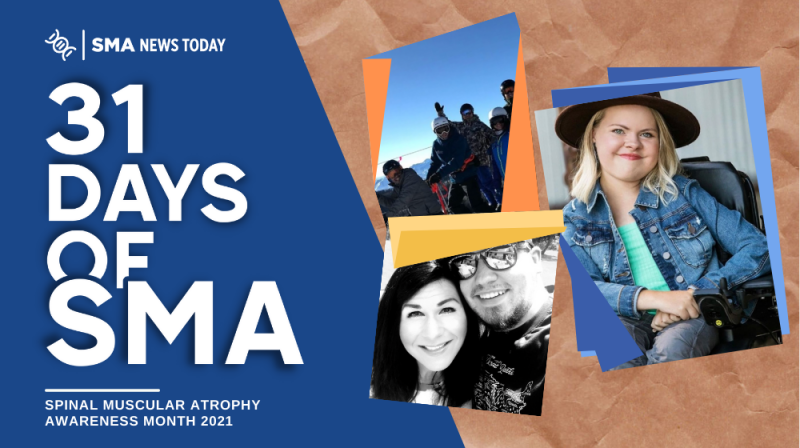 Day 11 of 31
This is Beth Whitby's (@rolling_in_vintage) story:
My name is Beth Whitby, I am 35 years old, and I have SMA type 2. I live in the U.K. with my husband and daughter. I have always believed and been taught that SMA should not prevent me from achieving what I want in life. I have been fortunate enough to travel, go to university, work, and start a family, thanks largely to the support of family and paid carers.
But to be able to do all these things, it has been important to try and stay as healthy as possible. A particular concern for those with SMA is the possibility of chest infections. My very wise parents signed me up for a children's choir at the age of 5 — this is a great hobby for someone with SMA to take part in. The added benefit was the exercise it gave my chest.
Fortunately for me, singing has turned into a passion of mine and so I have been able to continue to feel the benefits in terms of my health and making friends.
I have continued to sing in a choir and have performed solos, duets, and even trios in some wonderful locations across Europe. School musicals, music festivals, exchange trips to Germany — the list goes on.
When I joined my university choir, I was asked to take over sharing the conducting in my second and third years, so this meant a residential summer course to learn this skill. For a few years, my singing practice gave my arms a workout too!
Whilst not pursuing a career in singing may be something I will always regret, how can I when it has given me so many opportunities and still gives me so much pleasure to this day? Even in lockdown, my choir went virtual, so I have kept it up. Now my daughter is a keen singer, so my poor husband never gets any peace and quiet!
SMA News Today's 31 Days of SMA campaign will publish one story per day for SMA Awareness Month in August. Follow us on Facebook and Instagram for more stories like this, using the hashtag #31DaysofSMA, or read the full series.