Dealing with Additional SMA Challenges as We Battle Illness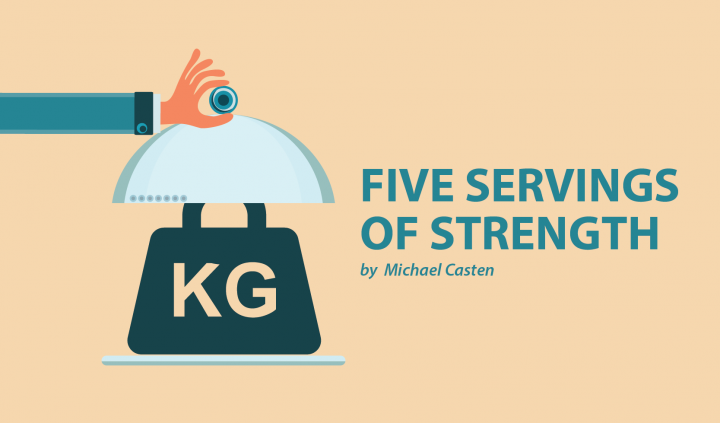 I've been working with elementary school kids for 19 years. Every fall, I catch a cold, but the illness is usually short-lived. However, the Casten household isn't so fortunate.
Two weeks ago, my wife, Lindsay, caught a cold, and she's still fighting it as I write this column. Everyone in the house was vigilant about washing their hands and taking precautions to avoid catching the virus from their mom. But unfortunately, Ava and Ella didn't escape. 
Ava and I had a doctor's appointment to get our flu shots last week. When I arrived home, Ava looked tired, though she was willing to accompany me to the doctor. We drove to the clinic and got our flu shots lickety-split. Ava was quiet in the car on our return journey. We stopped at the pharmacy to pick up antibiotics for Lindsay as her doctor thought her illness could be bacterial. When we arrived home, I pulled into the driveway and let Ava out of the car before parking. By the time I entered the house, she was curled up asleep on the big leather chair. 
Ella wanted to lie on the couch in the same room as Ava. I carried her over and placed her on the couch, where she watched a video on her iPad. Ella felt ill and got worse over the next two to three hours. After Ava woke up and went to bed, Ella complained that her throat hurt — the same symptom her mother had. 
Ella asked for a pickle, one of her favorite snacks. But within 20 minutes of eating it, the pickle came back up. She was definitely sick.
When Ella gets sick, it's more of a big deal than when one of the other family members is ill. She is unable to cough productively — this is cause for concern because of the risk of pneumonia — and she cannot move into more comfortable positions. She relies on us more than usual for her needs.
The difference between Ava and Ella's sickness is that Ella is throwing up. We have to be careful of her positioning. If she is lying down, she cannot pull herself to a sitting position and could choke on her vomit. This is another example of where SMA presents additional challenges.  
Henry and I are the only healthy ones in the house so far — along with the dogs and the bunny. The household chores fall squarely on us. We wash our hands meticulously and try to keep our spirits up. 
This too shall pass.
***
Note: SMA News Today is strictly a news and information website about the disease. It does not provide medical advice, diagnosis, or treatment. This content is not intended to be a substitute for professional medical advice, diagnosis, or treatment. Always seek the advice of your physician or other qualified health provider with any questions you may have regarding a medical condition. Never disregard professional medical advice or delay in seeking it because of something you have read on this website. The opinions expressed in this column are not those of SMA News Today, or its parent company, BioNews Services, and are intended to spark discussion about issues pertaining to spinal muscular atrophy.