Should I Panic About the Coronavirus?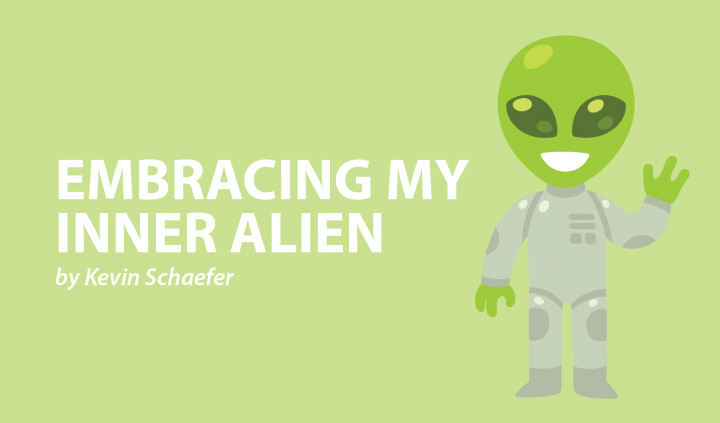 Almost every aspect of my life with SMA comes with a risk factor. Whether I'm traveling out of town or going to a movie with friends in the wintertime, I'm putting my already compromised immune and respiratory systems at risk. My health has improved significantly in recent years, but the dangers of the outside world are always present.
Now people around the globe are on high alert due to the COVID-19 outbreak. As of Monday afternoon, the new coronavirus had infected more than 183,000 people worldwide, and my state of North Carolina is one of 39 in the U.S. that have declared a state of emergency. On Friday, President Donald Trump declared a national emergency.
Words like "pandemic" and "crisis" show up across news stations daily. Posts about the impending apocalypse flood my social media feeds. All of this talk even prompted me to read an article about the origin of outbreak movies on my favorite pop culture website. 
I have the same question on my mind as everyone else: Should I panic?
In all honesty, it's taken me time to accept the reality of this virus. Just a few days ago, part of me wanted to dismiss the widespread panic as mainstream media overhype. Perhaps it's because I've dealt with plenty of illnesses in my lifetime.
I don't like to jump into panic mode, but it would be foolish of me not to take this seriously.
The coronavirus is unequivocally dangerous, particularly for those of us who have medical complications. Whether or not it will dissipate soon, we as a society should take every precaution to keep it from spreading.
In an effort to protect individuals and families affected by neuromuscular disease, the Muscular Dystrophy Association postponed the 2020 MDA Clinical and Scientific Conference in Florida. An MDA statement also offered recommendations for preventing and managing COVID-19, and tips for caregivers.
All of this news is distressing, and I'd be lying if I said I wasn't worried. For anyone who thinks this virus isn't a major issue, consider people like me. Please understand that many of us don't have the luxury to lack concern. We're on edge annually during flu season, but at least that virus has a vaccine.
For those who don't believe that social distancing has any effect on a looming pandemic, consider this story about the 1918 Spanish flu. Whereas the U.S. city of Philadelphia moved forward with a massive war effort parade, the city of St. Louis canceled all public events and closed schools. The difference in death tolls between the two cities is staggering.
Anyone who reads my column knows that I hate to go on lockdown. I don't want to miss comic cons, movies, or trips with friends. Social isolation suffocates me, but I'm willing to make sacrifices during a time like this. Right now, we all need to come together, stay inside, and wash our forking hands!
If you don't understand that last line, use your time in quarantine to watch NBC's "The Good Place."
***
Note: SMA News Today is strictly a news and information website about the disease. It does not provide medical advice, diagnosis, or treatment. This content is not intended to be a substitute for professional medical advice, diagnosis, or treatment. Always seek the advice of your physician or other qualified health provider with any questions you may have regarding a medical condition. Never disregard professional medical advice or delay in seeking it because of something you have read on this website. The opinions expressed in this column are not those of SMA News Today, or its parent company, BioNews Services, and are intended to spark discussion about issues pertaining to spinal muscular atrophy.