Felicia Day Taught Me to Embrace My Weird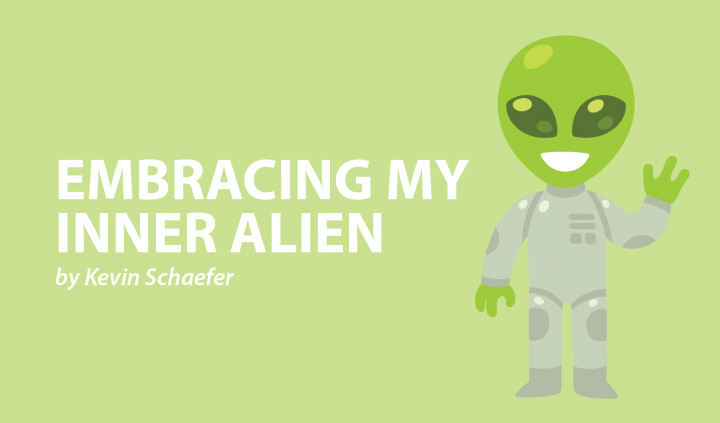 The auditorium filled up quickly for a Monday night. Everyone was bursting with excitement. I sat in the back with my friend Jacob and posted on Facebook that I was about to freak out like a teenage fangirl at a Jonas Brothers concert.
Yes, ladies, I'm still single. 
I and a bunch of other nerds were gathered to meet a true titan of the geek community: actress, writer, and producer Felicia Day. When I heard she'd be visiting my alma mater to promote her new book, "Embrace Your Weird," I told Jacob. We bought tickets immediately. To illustrate the extent of our nerdiness, we bought them while waiting for a special screening of the classic animated film "Princess Mononoke." 
Day has been an actress for years and has guest-starred on TV shows including "Supernatural" and "Eureka," but she's perhaps best known for her critically acclaimed web series, "The Guild." The series is considered a love letter to video games and reflects Day's lifelong passion for geek culture. 
My favorite piece of Day's work is her first book, "You're Never Weird On the Internet (Almost)." Weaving together stories from her childhood and young adulthood with her musings on pop culture, Day's book is one of my favorite autobiographies in recent memory. Her quirky personality shines on every page, and her witty prose makes the constant nerd references all the more entertaining. 
OK, enough of my fanboy rambling. I should probably tie this column into SMA.
Just like I explore the concept of "embracing my inner alien" in this column every week, Day writes about embracing the weird and abnormal. I grew up disabled and a geek, both of which are identities that I embrace today. Day grew up a geek, but the term was significantly less popular at the time than it is today. Millions of modern moviegoers flock to the latest Marvel blockbuster, but people who read comic books and watched science fiction shows were considered outcasts when Day was a kid.
Day works to change the stigmas around the word "geek" and has inspired people to embrace their quirky, creative personas. Similarly, I hope to change perceptions about people with disabilities through my writing. My hope is that, amid my poop jokes and "Star Wars" references, my words will help others see that people with disabilities are just that: people. We're not weak, powerless, or in need of constant pity from strangers. We're human.
Yes, life with SMA is weird and messy and unpredictable. But, through reading stories like Day's, I've come to embrace those abnormalities as they come. In my case, I literally roll with the punches. 
Right before the event started, I told Jacob that I'd play the disability card to get us to the front of the book-signing line. Sure enough, the event organizer said, "Felicia will do a signing after the panel discussion. We ask that everyone with kids and disabilities come to the front of the line."
"Told ya!" I said to him. 
"This is why I'm friends with you," he replied. 
We met Felicia an hour later and talked about "Hamilton." I'm still blushing like a teenage fangirl. 
***
Note: SMA News Today is strictly a news and information website about the disease. It does not provide medical advice, diagnosis, or treatment. This content is not intended to be a substitute for professional medical advice, diagnosis, or treatment. Always seek the advice of your physician or other qualified health provider with any questions you may have regarding a medical condition. Never disregard professional medical advice or delay in seeking it because of something you have read on this website. The opinions expressed in this column are not those of SMA News Today, or its parent company, BioNews Services, and are intended to spark discussion about issues pertaining to spinal muscular atrophy.