I'm Rolling Through the Seasons After My Roller Coaster Summer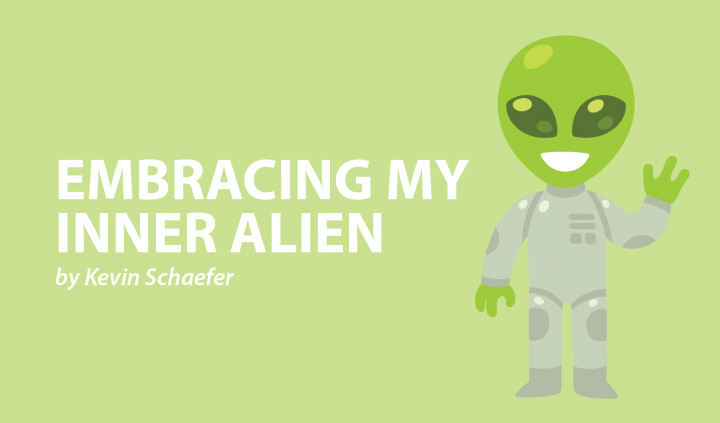 My summer was a roller coaster of ups and downs. Amid all of my adventures and celebratory occasions, I also dealt with loss and my fair share of chaos. That's life with SMA in a nutshell. 
June began with a rush of excitement. I took a day trip with my brother and his now wife to Charlotte, North Carolina, where I attended one of my favorite annual comic book conventions. Upon arrival, I ran into a friend who was volunteering at the show, and without hesitation, he let me into the event free of charge. I'm not lying when I say that I'm the equivalent of a nerd outlaw.
That day flew by, and it remains one of the highlights of my year. It wasn't extravagant or notably different from the many other cons that I've attended in the past five years, but it was a day of serenity spent with some of my best friends, talking about geek stuff and eating copious amounts of wings and fries. Plus, I got a picture with a Fat Thor cosplayer. 
Then came my much-anticipated trip to Disneyland for the 2019 Cure SMA conference. As I recounted in a previous column, this vacation included meeting one of my SMA heroes, building a lightsaber at the new "Star Wars" theme park, and participating in an epic fist bump with a fellow JACO robotic arm user. 
Yet, while the conference itself was fantastic, the trip there and back was nothing short of a nightmare. It was my first time flying with my wheelchair, and it's not something I plan on attempting again anytime soon. The airline folks managed to drop my chair not once, but three times (once on the way there, twice on the way back). When my parents and I left the airport that Monday morning to go home, we looked like we were leaving Mordor. 
The wrecking of my chair marked the beginning of an emotional saga in the Schaefer household. I haven't written about this yet in my column, but amid the chair fiasco, my Uncle Bob passed away. After a long fight with colon cancer, he died on July 25, two days before my brother's wedding. 
Even when you know something is inevitable, it still stings. Uncle Bob was my dad's older brother, and their relationship in many ways mirrored my relationship with my older brother. Like them, Brian and I butted heads often as kids, had different interests, and were on opposite ends of the academic spectrum at school. Despite our differences, we became close friends as adults, which is also what happened with Dad and Uncle Bob. 
The best part of being Brian's brother is that he graciously allowed me to roast him during my rehearsal dinner speech.
My family was hit by a wave of emotions during this time. We had a wedding and a funeral back to back, and the stress of getting my chair fixed lurked in the background. As it turns out, the damage to the chair led to issues with my JACO arm. Another long story short: I went almost two months without being able to use this device. I won't name airlines, but the one that I used remains one of my least favorite organizations on planet Earth.
This is life with SMA: a culmination of beauty, loss, adventure, trials, chaos, and more. I'm pleased to report that my robotic arm is working again, and the last night of my summer was nothing short of spectacular. I went to an outdoor concert with my friend Emily to see one of our favorite North Carolina folk bands. The cool air brushed past our faces as we listened to the soft rhythm of each song. Despite the whirlwind of emotions I experienced this summer, I felt only tranquility that night. My chair didn't even get stuck in the grass!
Fall is here now, and I'm not sure what it will bring. All I know is that whatever life throws at me, I'm going to keep rolling on.
***
Note: SMA News Today is strictly a news and information website about the disease. It does not provide medical advice, diagnosis, or treatment. This content is not intended to be a substitute for professional medical advice, diagnosis, or treatment. Always seek the advice of your physician or other qualified health provider with any questions you may have regarding a medical condition. Never disregard professional medical advice or delay in seeking it because of something you have read on this website. The opinions expressed in this column are not those of SMA News Today, or its parent company, BioNews Services, and are intended to spark discussion about issues pertaining to spinal muscular atrophy.