I'm a Work in Progress, and That's OK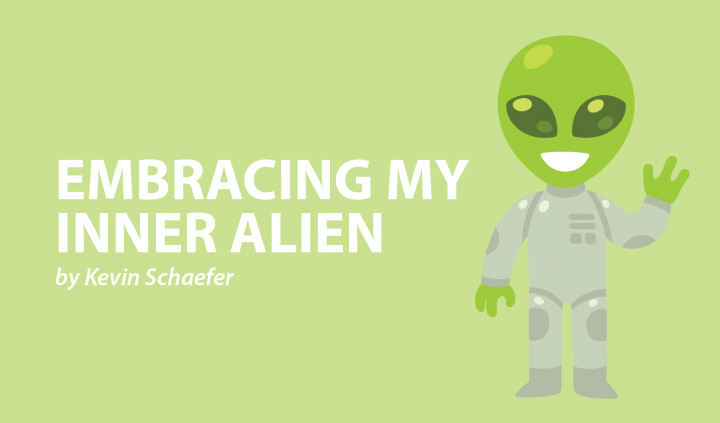 A few weeks ago, someone posted a question in a Facebook group for people living with neuromuscular conditions. The question, composed of a few simple words, prompted me to stop and think.
How's your life going right now?
A question like this should be easy enough to answer. People often ask, "Hey, how's it going?" Yet, it's different when this phrase is used with a genuine concern for someone's well-being. 
The multiple choice response options to this post included: "My life is great," "Good, but there are things I want to improve/I'm a work in progress," "Meh, OK," and "Miserable." While I was torn between options "A" and "B," after careful consideration, I went with "B," the "I'm a work in progress" description. It seemed to most accurately describe my current state. 
In many respects, my life is great, and I have far more things to celebrate than lament. For starters, my job provides me with an abundance of opportunities. Every day, I work with people living with a wide range of rare diseases, and I help them to build online communities. I spend my days writing, communicating with people, recording podcasts — things that many say you can't make money doing. 
I also have reasons to celebrate outside of work. My summer included a trip to Disneyland, my brother's wedding, and weekly trips to the movies (though the latter is year-round). This fall, I have a couple of speaking engagements, a concert with a friend who shares my taste in folk and bluegrass music, and a trip to Boston in October with my brother and my caregiver. Plus, my 2-year-old niece has been asking me to play "Power Rangers" videos for her, and I couldn't be a prouder uncle. 
So what makes me a work in progress? 
Even when I consider how far I've come in my adult years, both in terms of my health and my independence, I still have bad days. I have goals that I have yet to pursue. While I have a reputation for being calm and funny, things happen behind closed doors. Some days, I feel an inexplicable sense of guilt for relying on my family and friends for daily assistance. Then there are nights when I cry myself to sleep thinking about a friend with SMA who died last year. 
I know what you're thinking: Dang, Kev, your columns usually have poop jokes and pop culture references! What's with this depressing tangent? Fear not, dear readers, as I still have plenty of bathroom stories and Batman ramblings up my sleeve — if my editors will allow it. 
Nevertheless, I have to be transparent. A big part of writing a weekly column about my life with SMA is honesty. I wholeheartedly believe that a good life with SMA is possible, and my experience is just one of many examples. Yet, no matter how good it may be, my life is far from easy. Living with SMA is hard, and sometimes I do let my difficulties interfere with my goals and mentality. On the days that my disability gets to me, I've often found that my only solution is to write my way out.
My name is Kevin Schaefer, and I am an imperfect human. Though I strive to embrace the abnormalities of my life, sometimes I fail. I am a work in progress, and that's OK.  
***
Note: SMA News Today is strictly a news and information website about the disease. It does not provide medical advice, diagnosis, or treatment. This content is not intended to be a substitute for professional medical advice, diagnosis, or treatment. Always seek the advice of your physician or other qualified health provider with any questions you may have regarding a medical condition. Never disregard professional medical advice or delay in seeking it because of something you have read on this website. The opinions expressed in this column are not those of SMA News Today, or its parent company, BioNews Services, and are intended to spark discussion about issues pertaining to spinal muscular atrophy.