Isis Granted $27M Payment from Biogen To Begin Phase 3 SMA ISIS-SMNRx Study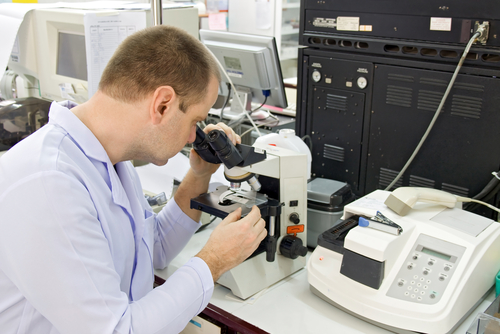 Isis Pharmaceuticals announced that it will initiate phase 3 clinical trials to study their investigational treatment for spinal muscular atrophy (SMA), ISIS-SMNRx. The phase 3 study, dubbed CHERISH, will include about 120 non-ambulatory children suffering from the severe and rare genetic neuromuscular disease, and is already the second phase 3 study for the drug.
As a consequence of initiating the phase 3 of the study and dosing its first patient, Isis received a $27 million milestone payment from its development partner Biogen Idec. In addition, Isis is also assessing ISIS-SMNRx in a different phase 3 study with infant SMA patients, called ENDEAR. The two studies are being conducted as part of an agreement with the U.S. Food and Drug Administration (FDA) for special protocol assessments (SPA).
"CHERISH is the second pivotal Phase 3 study of ISIS-SMNRx we have initiated this year.  The speed at which we have moved this drug from a preclinical development candidate to a late-stage development reflects the successful collaboration we have with Biogen Idec and the support from the SMA community," stated B. Lynne Parshall, the chief operating officer at Isis Pharmaceuticals. "It is our hope that this study will build upon the encouraging results we observed in our open-label Phase 2 studies."
"Both Phase 3 studies are designed to evaluate the efficacy of ISIS-SMNRx in either infants or children with SMA and to further assess the safety profile in these patients. We are further encouraged by the FDA's agreement on the trial design and planned analysis for both of these Phase 3 studies on ISIS-SMNRx. Together with our partner Biogen Idec, we are also in the planning stages for additional clinical studies as part of our commitment to the clinical program for ISIS-SMNRx," she added.
[adrotate group="3″]
CHERISH is a randomized, double-blind, sham-procedure controlled study that will take place over fifteen months, and will test the efficacy and safety of ISIS-SMNRx on 120 non-ambulatory SMA patients between the ages of 2 and 12 years old, which will be administrated with 12 mg doses of the medication. Specifically, the study will measure effectiveness via a change in the Hammersmith Functional Motor Scale-Expanded (HFMSE) — a validated method to measure changes in muscle function in patients with SMA — as the primary endpoint, as well as other additional efficacy endpoints.
The two companies expect ISIS-SMNRx to be able to alter the splicing of a closely related gene (SMN2) in order to increase the production of fully functional SMN protein. Previous phase 2 studies revealed the medication's positive outcomes, as announced by Isis at the 19th International World Muscle Society Congress in Berlin. ISIS-SMNRx was also granted orphan drug status by the FDA and received the 2014 SMA Breakthrough Award from Cure SMA, one of the organizations that supports the development of the novel medication.
"SMA is a devastating disease that robs people of physical strength by affecting the motor nerve cells in the spinal cord. SMA is the number one genetic cause of death for infants. Children with SMA grow weaker as their disease progresses. Although the genetic cause of SMA is well understood, currently there are no effective drugs available for children with SMA," said Kenneth Hobby, president of Cure SMA, about the announcement of the beginning of the phase 3 trials. "We applaud Isis for investing in and leading drug development efforts for SMA. We remain hopeful that potential treatments, like ISIS-SMNRx, will be able to provide therapeutic benefit."
Isis Pharmaceuticals and Biogen Idec established an agreement for four collaborations in January of 2012, and while Isis became responsible for the global development of the drug, Biogen Idec holds the license option of ISIS-SMNRx. The two companies aim to ease the burden of patients suffering from neurological and neuromuscular disorders, such as SMA, by offering advanced treatments through its antisense technology.
In addition to CHERISH and ENDEAR, Isis and Biogen Idec are also planning two other studies, both of them phase 2 clinical trials dedicated to further testing ISIS-SMNRx, which are scheduled to start during the first half of 2015. NURTURE will evaluate the medication in 25 pre-symptomatic newborns genetically predisposed to SMA, while EMBRACE will assess both the safety and exploratory efficacy of ISIS-SMNRx in about 20 patients suffering from infantile or childhood-onset SMA. The purpose is to fulfill eventual gaps left by either the ENDEAR or CHERISH studies.