#MDA2021 – Muscle-directed Therapy Apitegromab Found to Improve Motor Function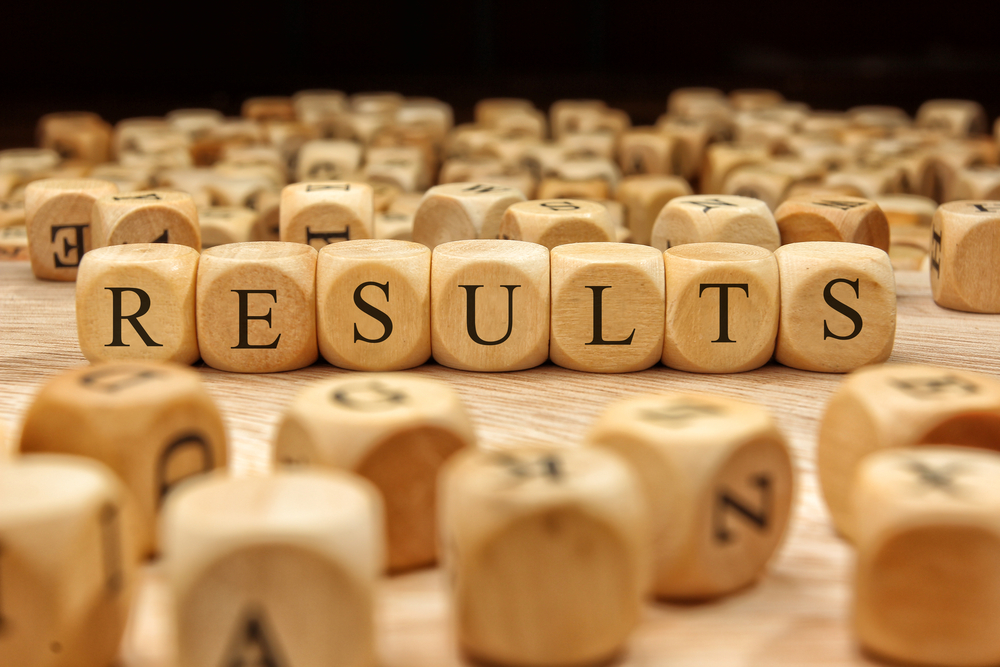 Editor's note: The SMA News Today team is providing in-depth coverage of the 2021 MDA Virtual Clinical and Scientific Conference, March 15–18. Go here to read the latest stories from the conference.
Six months of treatment with apitegromab, Scholar Rock's muscle-directed therapy for spinal muscular atrophy (SMA), improved motor function in children and young adults with types 2 and 3 disease, according to interim data from the Phase 2 TOPAZ trial.
Notably, these benefits were more pronounced with higher doses of the therapy, previously known as SRK-015. The trial's top-line one-year data, expected by June, will help assess the durability and degree of these motor function gains.
These results were presented by Amy Place, PhD, Scholar Rock's senior director of global medical affairs, in an oral presentation at the 2021 MDA Virtual Clinical and Scientific Conference, held online March 15–18.
The presentation was titled "Apitegromab, a novel high-affinity anti-promyostatin monoclonal antibody for treating spinal muscular atrophy: results of a phase 2 interim analysis."
Apitegromab is a fully human antibody that selectively and indirectly blocks the activation of myostatin, a growth factor mainly produced in skeletal muscle cells to suppress muscle growth. Specifically, it works by preventing the conversion of myostatin precursor, or latent form, into its active form.
By preventing the formation of myostatin's active form instead of directly blocking its activity, the therapy is expected to cause fewer side effects than conventional myostatin suppressors while still working to improve patients' muscle mass and strength and motor function.
Distinct from currently approved SMA disease-modifying therapies — which work to restore the levels of SMN, the missing protein in SMA — apitegromab's focus is on improving muscle strength.
The therapy has received orphan drug designation in both the U.S. and Europe, as well as rare pediatric disease status in the U.S.; all are meant to support and advance its development and review.
The ongoing, international, proof-of-concept Phase 2 TOPAZ trial (NCT03921528) is evaluating the safety and effectiveness of apitegromab in 58 patients, ages 2 to 21, with SMA types 2 and 3 (later-onset disease).
Participants were divided into three groups, in which all are receiving intravenous (into-the-vein) injections of apitegromab every four weeks, for up to one year. Depending on the group, the participants receive a low (2 mg/kg) or high (20 mg/kg) dose of the medication.
Group one includes 23 SMA type 3 patients (mean age of 12.6; range, 7–21 years) who are ambulatory, or able to walk unaided. They are receiving apitegromab's high dose either alone (11 patients) or in combination (12 patients) with Spinraza — the first approved SMA disease-modifying therapy.
The second group comprises 15 non-ambulatory patients (mean age, 11.7; range, 8–19 years) with type 2 or 3 disease who are being treated with the high dose of apitegromab, in addition to Spinraza.
The 20 children with type 2 disease in group three (mean age of about 4; range, 2–6 years) were randomly assigned to receive either the therapy's low or high dose (10 patients each), in addition to Spinraza, initiated before age 5.
TOPAZ's main goals include safety measures and changes in participants' motor function, as assessed with the Revised Hammersmith Scale (RHS) in ambulatory patients and the Hammersmith Functional Motor Scale Expanded (HFMSE) in non-ambulatory participants.
Higher scores in both scales indicate greater motor function, and increases of at least three points in Hammersmith scores are typically considered clinically meaningful.
Additional goals include assessing apitegromab's pharmacokinetics — the medication's movement into, through, and out of the body — and its pharmacodynamics, or its effects on the body. The scientists also are evaluating its immunogenicity, which is the therapy's ability to promote immune responses against it. The time to therapeutic effect between those receiving the low and high doses in group three also was measured.
Participants previously on Spinraza received the approved therapy for about 1.5 years before enrolling in TOPAZ.
A group one patient receiving a combination of apitegromab with Spinraza left the trial for reasons unrelated to the treatment. Meanwhile, 56 participants completed the one-year treatment period and chose to continue the therapy in its extension phase for up to one year.
The newly presented data concerned an interim, six-month analysis, which did not include the six-month timepoint of three patients — one in group two and two in group three — who missed three doses each due to COVID-19-related restrictions to site access.
These results showed that, overall, 35% of all participants achieved a clinically significant improvement in Hammersmith scores. Most patients, especially in groups two and three, had at least a one-point increase in their scores.
Specifically, 17–36% of ambulatory SMA type 3 patients in group one, 21% of non-ambulatory types 2 and 3 patients in group two, and 44–67% of children with type 2 disease in group three, achieved clinically meaningful motor function improvements.
A clear dose response was observed in group three across all evaluated time points, with the type 2 children who were given the high dose attaining a 5.6-point mean increase in the HFMSE score, compared with a 2.4-point mean improvement in the low-dose group. The therapy's pharmacological properties also supported the observed dose response.
Slightly greater responses — both in terms of mean RHS change and in the proportion of patients showing clinically meaningful improvements — were seen among ambulatory SMA type 3 patients treated with apitegromab alone, compared with those receiving the muscle-directed therapy in addition to Spinraza.
In addition, Hammersmith scores progressively increased over the six-month treatment period, suggesting that a plateau in motor function improvements had not yet been reached in the ongoing trial.
Apitegromab was generally well-tolerated, with the rate and severity of adverse events being consistent with those reported for SMA patients and background therapy. The most frequently reported adverse events included headache, upper respiratory tract infection, and fever.
These data are the first "showing the potential therapeutic benefits of Scholar Rock's innovative scientific platform of inhibiting the activation of latent myostatin," Place said.
"Apitegromab has the potential to be the first muscle-directed, SMN-independent therapy for patients with SMA," as an add-on to approved SMN-boosting therapies, she added, noting that TOPAZ top-line data may help inform future trials in SMA.