Maisie's Determination: Moving Mountains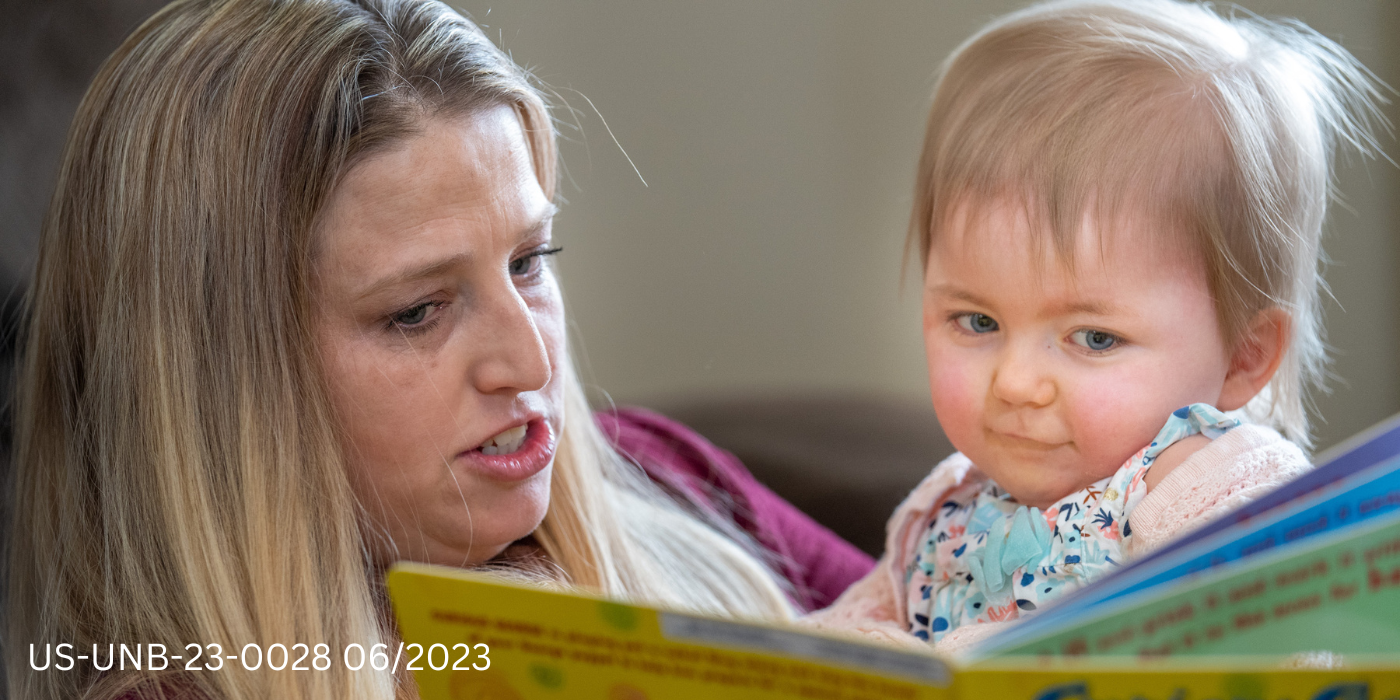 When Maisie was diagnosed with spinal muscular atrophy (SMA) at just over six months old, her mom felt a timer counting down.
"At that point, I was convinced beyond a shadow of a doubt that I would be burying her before her second birthday," said Ciji Green.
SMA is caused by a nonfunctioning or nonexistent survival motor neuron 1 (SMN1) gene, which is responsible for producing SMN protein. Without enough SMN protein, motor neuron cells throughout the body may lose function and die. SMA leads to progressive muscle weakness, paralysis, and when left untreated in its most severe forms, permanent ventilation or death in 90% of cases by age two.
Maisie was diagnosed with SMA Type 1, one of the most severe forms of the disease.
"Just a decade ago, there were no treatment options available for patients with SMA," said Dr. Sandy Reyna, Vice President of Global Medical Affairs, Head-Therapeutic Area at Novartis Gene Therapies. "Families were often told to go home and cherish the little time they had left with their child."
At the time of Maisie's diagnosis, there was an FDA approved treatment available, which Maisie started at about six months old. But Ciji wasn't going to stop there. She was determined to try everything she could for her daughter, so she researched clinical trials and learned about a new gene therapy—and two months after its approval, Maisie was approved for Zolgensma® (onasemnogene abeparvovec-xioi).
Zolgensma, which was approved by the FDA in May 2019, is the only gene therapy for SMA, and the only SMA treatment designed to address the genetic root cause of the disease by replacing the function of the missing or non-working SMN1 gene with a single, one-time dose.
Zolgensma can increase liver enzyme levels and cause acute serious liver injury or acute liver failure which could result in death. In clinical trials, the most common side effects were elevated liver enzymes and vomiting. Please see additional Important Safety Information below and accompanying Full Prescribing Information. Children treated with Zolgensma need to receive an oral corticosteroid starting the day before infusion, and then after infusion for about two months or longer depending on their liver function exams and labs. Children treated with Zolgensma also need baseline labs and then need to return for blood tests weekly, bi-weekly and then monthly for at least the first three months after treatment.
"We were so relieved when Maisie was treated with Zolgensma at 20 months old. And we've been grateful every day since," recalled Ciji. "And we're so thankful for the treatment Maisie received before Zolgensma."
At just five years old—four years after her treatment with Zolgensma—Maisie, who uses a wheelchair, goes to preschool and loves spending time in the pool, is defying the expectations of her family and doctors alike.
"Zolgensma represents a different class of SMA treatment. Since it replaces the function of the missing or faulty SMN1 gene with a one-time dose, it helps the body produce the necessary protein our motor neurons need to help us move," said Reyna.
"Thanks to Maisie's diagnosis and treatments, there's been a complete shift in her life. It used to be day after day of ventilators and hospital beds and doctors. Now it's riding bikes, coloring, dancing, whining, singing, playing games. She's even putting on her own shirt now. It's given her the chance to do what many others with SMA didn't get to do," said Ciji.
"Just recently she was talking to her new occupational therapist. They were making goals, 'I want to be able to brush my teeth. I want to be able to brush my hair. I want to push buttons.' They've had three appointments, and Maisie is like, 'I can brush my hair now! I can brush my teeth!'"
Maisie's future is full of possibilities.
"I can picture this girl walking on her own. Her determination is incredible. She sets her mind to something, and she does it," said Ciji. "She's going to move mountains."
Results and outcomes vary among children based on several factors, including how far their SMA symptoms have progressed prior to receiving treatment.
+++
Indication and Important Safety Information for ZOLGENSMA® (onasemnogene abeparvovec-xioi) suspension, for intravenous infusion:
Indication
What is ZOLGENSMA?
ZOLGENSMA is a prescription gene therapy used to treat children less than 2 years old with spinal muscular atrophy (SMA). ZOLGENSMA is given as a one-time infusion into a vein. ZOLGENSMA was not evaluated in patients with advanced SMA.
What is the most important information I should know about ZOLGENSMA? 
ZOLGENSMA can increase liver enzyme levels and cause acute serious liver injury or acute liver failure which could result in death.
Patients will receive an oral corticosteroid before and after infusion with ZOLGENSMA and will undergo regular blood tests to monitor liver function.
Contact the patient's doctor immediately if the patient's skin and/or whites of the eyes appear yellowish, if the patient misses a dose of corticosteroid or vomits it up, or if the patient experiences a decrease in alertness.
What should I watch for before and after infusion with ZOLGENSMA?
Infections before or after ZOLGENSMA infusion can lead to more serious complications. Caregivers and close contacts with the patient should follow infection prevention procedures. Contact the patient's doctor immediately if the patient experiences any signs of a possible infection such as coughing, wheezing, sneezing, runny nose, sore throat, or fever.
Decreased platelet counts could occur following infusion with ZOLGENSMA. Seek immediate medical attention if the patient experiences unexpected bleeding or bruising.
Thrombotic microangiopathy (TMA) has been reported to generally occur within the first two weeks after ZOLGENSMA infusion. Seek immediate medical attention if the patient experiences any signs or symptoms of TMA, such as unexpected bruising or bleeding, seizures, or decreased urine output.
What do I need to know about vaccinations and ZOLGENSMA?
Talk with the patient's doctor to decide if adjustments to the vaccination schedule are needed to accommodate treatment with a corticosteroid.
Protection against influenza and respiratory syncytial virus (RSV) is recommended and vaccination status should be up-to-date prior to ZOLGENSMA administration. Please consult the patient's doctor.
Do I need to take precautions with the patient's bodily waste?
Temporarily, small amounts of ZOLGENSMA may be found in the patient's stool. Use good hand hygiene when coming into direct contact with patient body waste for one month after infusion with ZOLGENSMA. Disposable diapers should be sealed in disposable trash bags and thrown out with regular trash. 
What are the possible or likely side effects of ZOLGENSMA?
The most common side effects that occurred in patients treated with ZOLGENSMA were elevated liver enzymes and vomiting.
The safety information provided here is not comprehensive. Talk to the patient's doctor about any side effects that bother the patient or that don't go away.
You are encouraged to report suspected side effects by contacting the FDA at 1-800-FDA-1088 or http://www.fda.gov/medwatch, or Novartis Gene Therapies, Inc. at 833-828-3947.
Please see the Full Prescribing Information.
©2023 Novartis Gene Therapies, Inc.
Bannockburn, IL 60015
US-ZOL-23-0040 05/2023