31 Days of SMA: Changes I Had to Make After My Son's Diagnosis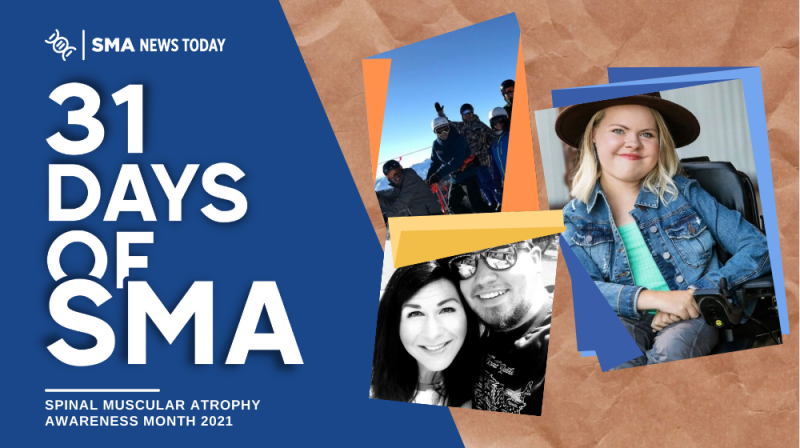 Day 27 of 31
This is Rachel O'Hagan's (@bravelikebeau) story:
I am a special education teacher and have held the hands of several parents as they navigated a new diagnosis for their child. But nothing prepares you for when it is your own. This past year, while I was eight months pregnant, I received the news that my 16-month-old son, Beau, has spinal muscular atrophy type 2.
The news was enough to knock me to the ground but I didn't have time to stay there. With this disease, time is of the essence, and we had to instantly fight for treatment. We had to start navigating the process of physio, tons of testing, fundraising, and so much more — all while trying to survive my last month of pregnancy and being unsure if my unborn son had the disease as well. To say my mental health was horrible would be the understatement of the year.
I reached my breaking point recently and learned something very important that helped me shift my perspective. Kids in general absorb everything but SMA kiddos, in particular, absorb so much more as they are extremely intelligent and aware of their surroundings.
I was modeling unacceptable behavior to my son. I had experienced adversity and felt angry about it, so I spent my days feeling mad. Unfortunately, Beau is going to experience adversity throughout his life. Is this how I want him handling it? Absolutely not.
Changes had to be made. If I wanted to be a good mom and model proper behaviors, I needed to take care of myself, too. For me to feel my best, I need to: move my body, drink lots of water, meditate, journal, and spend time outside. Some days, I can complete all five and on other days, I can do only one. But it is a non-negotiable that I spend 30 minutes on "me" each day.
This journey is extremely lonesome, and we can feel that nobody understands what we are going through. It's important to ask for help anyway. Families have navigated this before us, and with us, and they will after us. We are not alone.
SMA News Today's 31 Days of SMA campaign will publish one story per day for SMA Awareness Month in August. Follow us on Facebook and Instagram for more stories like this, using the hashtag #31DaysofSMA, or read the full series.