My 10-year Challenge: Reflections on a Decade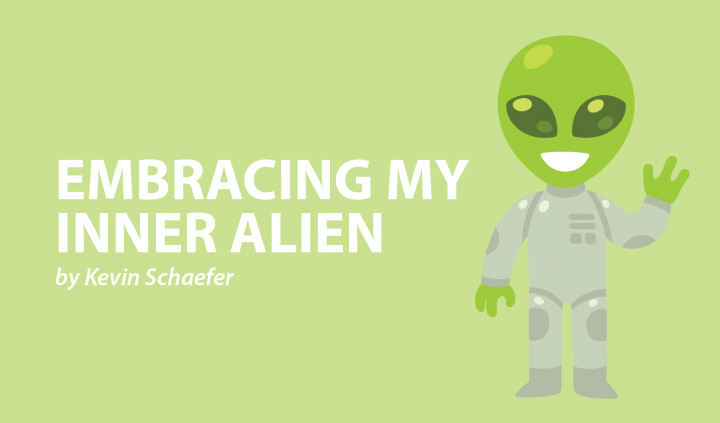 If you've been on social media lately, you've probably seen a flood of posts with the hashtag #10yearchallenge. This trend, popular on sites such as Instagram and Facebook, prompts users to post a picture of themselves from 2009 next to one from 2019. As the decade draws to a close, this challenge can be quite entertaining. 
"Hey, look at how much acne I had back then, and how socially awkward I was. Oh, and I thought baggy pants were fashionable!" 
I've enjoyed seeing these posts from friends and family, especially the hilariously self-deprecating ones. I even found a couple of images of me in 2009, even though I never took pictures of myself. 
"You already know what I look like," was my sassy teenage one-liner anytime my mom pulled out a camera. 
Whether you think this nostalgic online trend is silly or not, it did get me thinking about how much my life has changed in the past 10 years. 2009 was a memorable year for me: Just as I was dealing with typical coming-of-age scenarios as a sophomore in high school, I was also encountering new obstacles related to my disability. 
Part of me always knew that SMA was a progressive condition, but prior to 2009, the progression for me was not too extreme. I've used a power wheelchair since I was 2 years old, but I remember being able to do things like raise my hands and feed myself throughout elementary and middle school. While I could no longer crawl on the floor or move as much as I did when I was a toddler, I had managed to retain much of my mobility for the first 15 years of my life. 
Then I turned 16, and I guess SMA decided to do its thing. I don't remember the first time it happened, but I can recall multiple instances of sitting at the kitchen table, struggling to lift a plastic fork to my mouth. At first I thought I just needed to rest. After all, eight-hour school days can wear anyone out, especially when they're piled on top of homework, play rehearsals, and church youth group activities. I initially brushed the matter aside. 
Then the situation continued to repeat itself, and I got worried. The reality that I was getting weaker stared me in the face, and I felt woefully unprepared. It didn't help that I was practically coughing my way through that fall, and I eventually wound up with a bad case of pneumonia right after Christmas. 
Yet, as I think about the obstacles that I had to overcome that year, I realize how far I've come. My overall strength continued to decline over the following years, and with this debilitation came mental and emotional struggles as well. The journey to where I am now was no walk in the park. It contained setbacks, sleepless nights, hospitalizations, worries, and more unpleasantness. 
And you know what, I wouldn't change one thing about it. Amid the confusion and sheer agony, I've learned to grow and be more refined mentally and emotionally.
My circumstances have changed significantly in recent years. In 2019, I'm beyond blessed to have an awesome JACO robotic arm, a wildly irreverent and loyal caregiver, a job I love, and to be reaping the benefits of modern medicine. I'm now more independent and adventurous than my teenage self would have believed. 
However, the biggest difference between "2009 me" and "2019 me" is the drastic change in my perspective. I used to think I was a victim, secretly latching on to the "woe is me" mentality.
Now, I embrace my life and all of its intricacies. I make disability jokes and write openly about my life. And I love being a part of the SMA community. 
The other night, I was at a gala fundraiser with some friends. I had a fantastic time hanging out and busting dance moves with my JACO arm. As I was leaving the venue, a woman approached me with a look of pity in her eyes. She told me she was so sorry for "this horrible thing that I had to live with." 
Way to start a conversation, lady. 
I wish that this woman could see my life is so much more than my hardships. Yes, there are days that suck, when I feel weary and trapped. For every bad day, though, I have a thousand good ones. If the past decade is any indication, then I have a lot to look forward to in the next 10 years.
***
Note: SMA News Today is strictly a news and information website about the disease. It does not provide medical advice, diagnosis, or treatment. This content is not intended to be a substitute for professional medical advice, diagnosis, or treatment. Always seek the advice of your physician or other qualified health provider with any questions you may have regarding a medical condition. Never disregard professional medical advice or delay in seeking it because of something you have read on this website. The opinions expressed in this column are not those of SMA News Today, or its parent company, BioNews Services, and are intended to spark discussion about issues pertaining to spinal muscular atrophy.