No Accessible Room at the Inn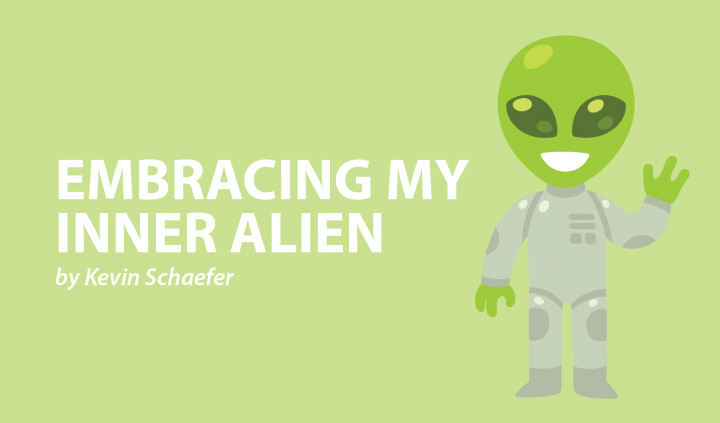 I now know what it was like for Mary and Joseph when they were trying to find a room in Bethlehem. While we didn't have to resort to sleeping in a manger, my parents and I had quite the adventure searching for an accessible hotel room in the town of Lexington, Kentucky.
For months, my parents talked about visiting the Ark Encounter and the Creation Museum, two Biblical-themed attractions. We intended it to be a simple trip, devoid of any obstacles, and Mom had made reservations back in January.
Ha!
What we thought was going to be a relaxing getaway quickly turned into a spiral of chaos that only SMA can set in motion.
We should have known things were heading south as soon as we stopped for lunch on the way to Kentucky. My JACO robotic arm was having some technical issues, and as I struggled to pick up my lemonade, I was nervous that the arm would continue to malfunction throughout the trip. Fortunately, we were able to get it working for most of the time, but it wasn't a good omen.
Next came the real bump in the road. After eight hours of driving, we arrived at the hotel we were supposed to stay in, only to find that our room lacked all the accommodations Mom had specifically requested four months ago. Having done this song and dance many times in the past, we went to the front desk to explain the situation and ask to be transferred to an accessible room. Surely, there would be one available.
Spoiler alert: There was not. Images of the Griswold family being denied entrance to Walley World sprang to my mind, as it was clear that we'd be unable to spend our vacation at this resort. Exasperation flooded Mom's face as the concierge apologized and said that they would find us another place to stay.
Take two.
The second hotel was about 10 minutes away from the first, and the people there assured us that our room would be wheelchair accessible and have a roll-in shower, both of which were essentials for us. We unloaded our van once more and made our way to the room. The hallway of this particular hotel reminded Dad and me of the setting of "The Shining," with its old-time aesthetic and dimly lit interiors. At this point, we were ready for those creepy twins from the story to appear.
Unsurprisingly, this room was another dud. Not only did it lack a roll-in shower, but the bathroom wasn't even wide enough for my shower chair to get into. We sighed and made our way to the front desk to complain once more.
Spoiler alert: No other accessible rooms were available at this hotel, either. On the plus side, the manager here let me have complimentary Pringles from the vending machine while he called every other hotel in the area. Keep in mind that it was just before Mother's Day and college graduation weekend, and every place was booked up.
For the next half hour or so, I ate my Pringles and played on my phone in the lobby. Finally, the guy found an open spot for us.
Take three.
As we departed from hotel two, Mom suggested just going to the Ark and sleeping there. Still, we held out our last bit of hope that wherever we were headed would work. At this point, it had been almost three hours since we'd arrived at the place we were originally supposed to stay in. We were exhausted and hungry, despite my delicious sour cream and onion Pringles dinner.
We drove past the University of Kentucky, and for a moment we thought we might be staying at a fraternity house. Now we were crossing over from "Vacation" to "Animal House" territory.
Hotel three, however, passed the test. It was an old-fashioned place and not what we'd planned for, but it worked. The room was accessible, with a roll-in shower, and we breathed a collective sigh of relief.
No matter how much we prepare for situations like this, my family and I know all too well that life with SMA is about rolling with the punches. Obstacles lurk around every corner for us, and survival is simply a matter of how we react to them.
By the way, Dad gets full credit for suggesting this headline at dinner that night.
***
Note: SMA News Today is strictly a news and information website about the disease. It does not provide medical advice, diagnosis, or treatment. This content is not intended to be a substitute for professional medical advice, diagnosis, or treatment. Always seek the advice of your physician or other qualified health provider with any questions you may have regarding a medical condition. Never disregard professional medical advice or delay in seeking it because of something you have read on this website. The opinions expressed in this column are not those of SMA News Today, or its parent company, BioNews Services, and are intended to spark discussion about issues pertaining to spinal muscular atrophy.