My Bobblehead Days Are Behind Me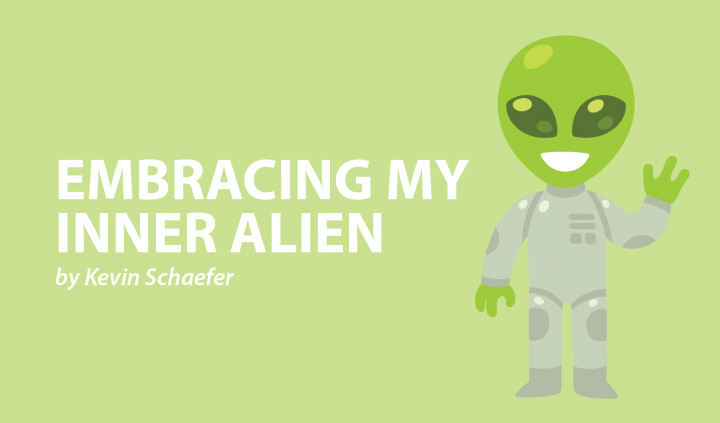 One of the ways that spinal muscular atrophy (SMA) has affected me physically is my posture. I've always had difficulty sitting up straight, and to this day I have lateral supports attached to both sides of my wheelchair to help with this. I also wear a chest strap when I'm in a car to keep me from jolting forward.
Sitting on my desk in front of me is a Dwight Schrute bobblehead, which I bought in New York City several years ago. For those of you who live under a rock, Dwight Schrute is a character from "The Office," a TV show about a fictional paper company in Scranton, Pennsylvania. This little toy is one of my prized possessions.
Not only is Dwight one of my favorite TV characters, but I love the intricate design of this figurine. Looking at it hits me on a somewhat personal level as well because until recently, I was something of a bobblehead myself.
Issues regarding my posture aren't limited to any one part of my body. For the longest time, I had the hardest time maintaining control of my head and neck. Growing up, I found myself in countless situations where my head would tilt sideways, forward, and backward, often without any real catalyst. Sometimes I'd be in a car, and the tiniest movement would cause me to lose the stability of my head. Other times, I'd just be sitting in class, and it would tilt for no reason.
I was a bobblehead!
Finding humor
These scenarios were especially comedic, simply because I became so accustomed to asking friends and family to push my giant head back into a normal position. "Hey mom, I know you're driving, but my head's falling over again!" Occasionally, I would even have to ask strangers for help with this task, a topic which author Shane Burcaw devoted an entire chapter to in his 2014 memoir "Laughing At My Nightmare."
While I do have fond memories of my head dangling off to the side like I was the ghost character Nearly-Headless Nick from "Harry Potter," I am happy to report that my bobblehead days are a thing of the past.
Spinraza treatment
This realization hit me a few weeks ago when I was talking with my neurologist at my MDA clinic evaluation. When he asked about what changes I've noticed since starting my Spinraza treatments in 2017, I immediately talked about things like my increased energy levels, and the ability to speak better without running out of breath. Then it hit me like a lightbulb: "Oh yeah, and my head doesn't fall to the side anymore!"
Today, it is a liberating feeling to be able to keep my enlarged cranium in an upright position. Even when I'm in my family's accessible van and the person driving has to make a swift turn, I still manage to maintain pretty good control of the old noggin. In my pre-Spinraza days, I would have jolted to the side instantly.
I'm so familiar with the nuances of living with SMA that I often don't even realize when things like this change. Though my Dwight figure stares at me daily, I am grateful that my own bobblehead days are behind me.
***
Note: SMA News Today is strictly a news and information website about the disease. It does not provide medical advice, diagnosis, or treatment. This content is not intended to be a substitute for professional medical advice, diagnosis, or treatment. Always seek the advice of your physician or other qualified health provider with any questions you may have regarding a medical condition. Never disregard professional medical advice or delay in seeking it because of something you have read on this website. The opinions expressed in this column are not those of SMA News Today, or its parent company, BioNews Services, and are intended to spark discussion about issues pertaining to spinal muscular atrophy.