Our Commitment to Taking Care of Ella Has Never Wavered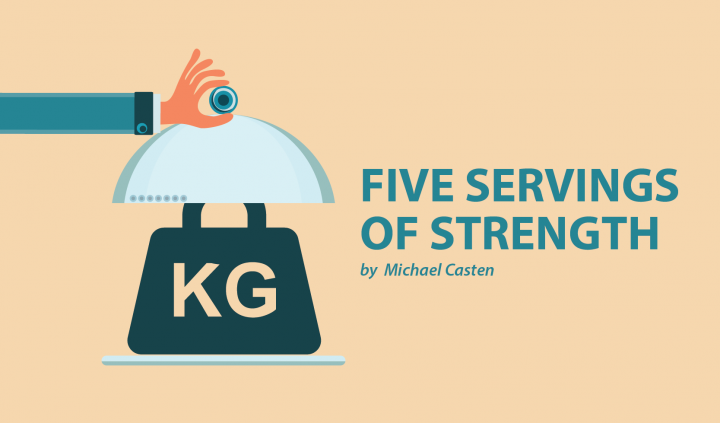 The last column I wrote was about waiting for our bathroom to be remodeled so that Ella can have privacy and dignity. We're happy to announce that this modification has been completed and Ella loves the new bathroom.
Each time we do a project allowing for greater independence, privacy, and dignity for Ella, I think back to when we first were told that she has SMA. It wasn't an official diagnosis, but the neurologist said he was certain that she had it.
It was a cloudy day, and Lindsay and I took Ella to the University of Illinois at Chicago to meet with her neurologist and perform nerve conduction tests. We had no idea what this entailed. When we arrived, the doctor had Ella lie down on a bed, and he attached wires to her arms and legs. He told us the procedure might be quite uncomfortable for her.
When the tests started, Ella screamed and cried in pain. The electricity was going through her limbs gauging the nerve reactions. We cradled her head and held onto to her as best we could. Listening to our baby girl cry and scream while being unable to stop the hurt was unbearable. When the test was finally over, we held her close to us as the doctor spoke.
He told us that he suspected SMA as the disease responsible for her failure to meet her milestones. It was news that we didn't want to hear. He told us how to get genetic testing done to be absolutely sure it was SMA.
We left the office and went back into our car in the parking lot. Ella seemed fine for having just gone through the torture of a nerve conduction test. She lay contently in her car seat. Lindsay and I closed our doors, and I put the keys in the ignition. I didn't turn the car on, though. I just sat there, listening to the traffic and noise of downtown. Then it seemed as though everything went quiet, and I looked at Lindsay, who had a faraway look in her eyes. She turned to me and said, "What do we do now?" We knew that SMA was a possibility as a diagnosis, but hoped that would not be the outcome.
"I don't know," I replied.
The only sound that reached our ears was that of Ella babbling in the backseat. Tears formed in our eyes, and we knew that this would be a long road ahead of us.
I started the car and headed home. We didn't speak much to each other on the ride home, and when we did, it was to reiterate how we felt: lost, shocked, and alone. Just the three of us were in the car, and it seemed like we were the only ones in the entire world.
When we got home, we sat Ella on the floor and gave her some toys to play with. She was our baby, and we knew that her life would be different from her siblings. At that time, there was no treatment or cure for SMA, but we knew that scientists and doctors were working hard to find one.
As we watched Ella play, we began talking about how we would handle the news. We knew that a genetic test would prove conclusively whether she had SMA, so we decided to take that test.
But we knew. The neurologist knew. We had eliminated all other options for her developmental delays, and SMA was the only one left. We watched her play and wondered how long it would take for her to lose abilities. We talked about timelines for treatments and cures and decided that we were Ella's parents for a reason: to do our best to take care of her.
I turned to Lindsay and said, "We're not here to save her, we're here to take care of her and keep her alive until they find a treatment or cure."
I feel that we have done a good job taking care of her. We have encouraged her independence, provided her with therapy, made several modifications to our house, treated her the way we treated our other kids, and spoke truthfully to her about her disease and its implications.
When we first introduced Ella to the new bathroom she was excited. She knew that we did it for her, and she knew that she would benefit from the privacy and dignity it offered. As she grows, we'll undoubtedly have to provide more modifications —and we'll tackle those projects while keeping in mind that we're not here to save her, we're here to take care of her.
***
Note: SMA News Today is strictly a news and information website about the disease. It does not provide medical advice, diagnosis, or treatment. This content is not intended to be a substitute for professional medical advice, diagnosis, or treatment. Always seek the advice of your physician or other qualified health provider with any questions you may have regarding a medical condition. Never disregard professional medical advice or delay in seeking it because of something you have read on this website. The opinions expressed in this column are not those of SMA News Today, or its parent company, BioNews Services, and are intended to spark discussion about issues pertaining to spinal muscular atrophy.