SMA Experiences Make for Unique Coming-of-Age Stories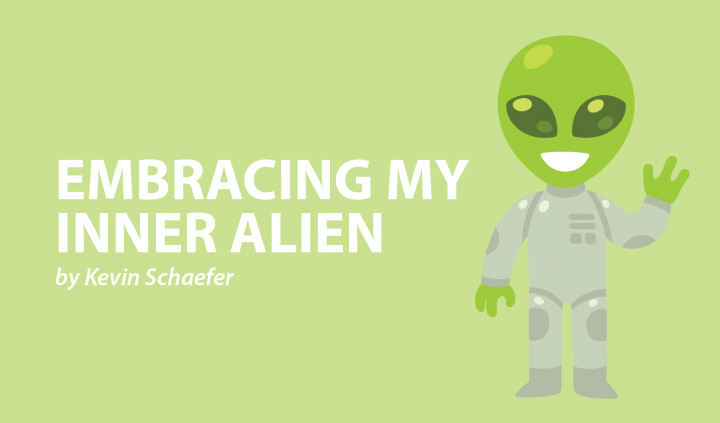 Fun fact: I'm a huge sucker for the coming-of-age genre.
I voraciously consume memoirs like "If at Birth You Don't Succeed" and religiously quote shows like "Boy Meets World." I once wrote a paper in college on the cinematic classic "The Breakfast Club." I turn 26 in a few days, but I'm still drawn to narratives about acne, adolescence, and teenage idiosyncrasies.
I'm also bitter that "Eighth Grade" received zero attention at the Oscars this year.
It shouldn't come as a surprise that some of my favorite coming-of-age stories are superhero comics. From "The New Teen Titans" to "Ms. Marvel," I geek out over books that combine superpowers, crime fighting, and romantic melodrama. A personal favorite is "Superman: For All Seasons" by Jeph Loeb and Tim Sale. 
I'm drawn to coming-of-age stories because they're about embracing identities and navigating the messiness of life. Every time I sit down to write about living with spinal muscular atrophy (SMA), which is a lot, I think about formative experiences from my youth and college years. They were often messy and unpredictable, but they helped shape me into the person I am today.
For instance, when I was in sixth grade, I would often adjust the footrest on my chair during class. Whenever my feet were stiff, I pressed a button that moved my footrest forward or backward a few inches. My chair made a slight buzzing noise that was often noticeable in a quiet classroom setting. 
I had trepidations about the awkwardness that could stem from it, but I decided it was worth the risk of my classmates' stares. If I had to endure a 45-minute lecture on means, medians, and modes (the only math terms I remember), I was at least going to make my feet comfortable!
Little did I know that my footrest would introduce me to one of my best friends in middle school.
One morning between classes, "Big Rob" asked, with the utmost sincerity and curiosity, "Does that thing have a massage on it?" It's the kind of imaginative and unique question that only an adolescent can ask. The words of this 6-foot-tall 12-year-old initially perplexed me. Then I realized he was referring to my wheelchair. My desk concealed my footrest, so I can only imagine what they thought when they heard that weird buzzing noise. Big Rob was the only person bold enough to bring his wheelchair massage idea to me. 
I don't remember the rest of the conversation, but it was the unlikely beginning of a friendship that continues to this day. Rob and I quickly discovered our shared interest in movies, comic books, theater, and more. We performed in plays together, hung out at food courts and movie theaters, and even kept in touch when we went to different high schools and universities. 
My first encounter with Rob is the kind of thing that would happen in an episode of "Freaks and Geeks," one of the best shows ever. Most people have awkward and hilarious stories from their teenage years, but SMA gives mine an extra layer of originality. 
Coming-of-age stories will always resonate with me, no matter how old I get. It's the kind of universal genre that nobody ages out of. And thanks to SMA, my adolescent experience included acne, awkwardness, and curiosity that sparked from the sounds of my wheelchair.
***
Note: SMA News Today is strictly a news and information website about the disease. It does not provide medical advice, diagnosis, or treatment. This content is not intended to be a substitute for professional medical advice, diagnosis, or treatment. Always seek the advice of your physician or other qualified health provider with any questions you may have regarding a medical condition. Never disregard professional medical advice or delay in seeking it because of something you have read on this website. The opinions expressed in this column are not those of SMA News Today, or its parent company, BioNews Services, and are intended to spark discussion about issues pertaining to spinal muscular atrophy.