Harmony and Revolution in Netflix's 'Crip Camp'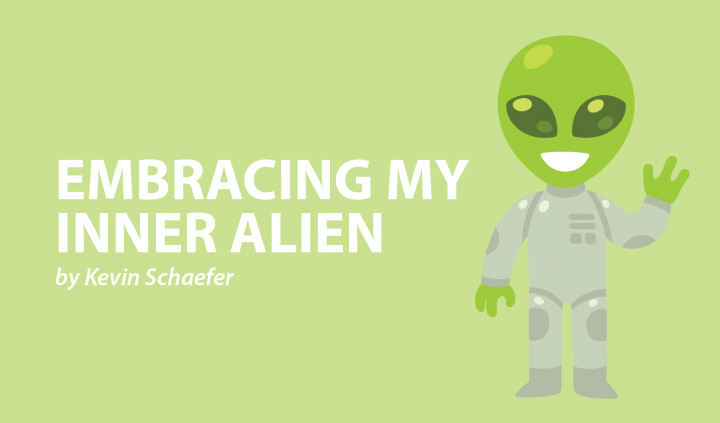 Editor's note: This column discusses some of the plot of Netflix's documentary film "Crip Camp."
A new Netflix documentary called "Crip Camp" opens with an eclectic credits sequence set to the tune of "For What it's Worth" by Buffalo Springfield. Images of hippies in the 1960s fill the screen, transporting viewers to the era of Woodstock and social revolution. But in this case, all of the teenagers featured playing rock music and smoking have disabilities, and their story marks the beginning of a larger "crip" movement. 
Directors Jim Lebrecht and Nicole Newnham tell the story of a free-spirited summer camp in the '50s and '60s designed for teenagers with disabilities. Diagnosed with spina bifida at a young age, Lebrecht was for the longest time the only individual with a visible disability among his friends and peers. That all changed during the summer of his 15th year, when his life transformed at Camp Jened. 
Contrary to the discrimination, restrictions, and prejudices that Lebrecht and others like him experienced in the outside world, at Camp Jened, they were free to express themselves and form a tight community. Counselors treated them not as outcasts or burdens on society, but as people. Like many of his fellow campers, Lebrecht blossomed socially and engaged in his first romantic relationship at Jened.
As I watched the film with my parents the other day, several things struck me. On the one hand, the sense of community among the campers echoed my own experiences at SMA conferences and in my work. Footage of their conversations about family life and relationships reflected many talks that I've had with my friends in wheelchairs, even despite the generational gap. 
Yet, watching the film's second half presented me with stark and harsh realizations about my community's history. While Lebrecht and his Jened family formed their own utopia that summer, they left to return to a world that didn't want them to exist. 
About midway through, Lebrecht and Newnham show how things in America began to change when the realities of disability institutions became public knowledge. In a particularly horrific scene, the film provides an inside look at Willowbrook, one of the most notorious institutes in the U.S. for people with physical and mental disabilities. Seeing the archived footage of emaciated bodies barely moving, and attendants feeding them meager rations of porridge, I immediately thought of Nazi concentration camps. 
The real kicker is that this display of cruelty and inhumanity was not some distant memory in my nation's history. All of this was going on when my parents were kids. Had it not been for the warriors who fought for my rights during this time, places like Willowbrook could have still been a reality for people like me. 
As the story plays out, viewers see that the seeds of revolution were planted at Camp Jened. As a result of the community they formed, many of the campers became pioneers of the disability rights movement. At the forefront was Judy Heumann, a former counselor at Jened and a legendary activist. "Crip Camp" quickly establishes her as the film's lead protagonist, and rightfully so. Her tenacious attitude and fierce determination led to the fight for Section 504 of the Rehabilitation Act of 1973. 
When lawmakers ignored this bill, which was designed to secure basic disability rights such as accessible transportation and employment equality, Heumann and her "crip army" took the world by storm. They went straight to federal buildings in New York City, occupying them in a weeks-long sit-in campaign.
Forfeiting basic comforts, and even needs like caregivers and medical equipment, this band of revolutionaries refused to budge until the government heard their cries for justice. They were no longer willing to let news reports refer to them as "the handicapped," as if they were something less than human. Eventually, the government could no longer afford to ignore them.
Three years before I was born, President George H.W. Bush signed the Americans with Disabilities Act on July 26, 1990. This monumental bill was a milestone for people like me, but it was just the beginning. As Denise Jacobson, one of the prominent subjects of "Crip Camp," states at the end of the film, "The ADA was a wonderful achievement. But it was only a tiny tip of the iceberg. You can pass a law, but until you change society's attitudes, that law won't mean much."
"Crip Camp" shows how far the disability community has come in just a short amount of time, and how much room for progress still remains. Let's continue to show the world what we're capable of.
***
Note: SMA News Today is strictly a news and information website about the disease. It does not provide medical advice, diagnosis, or treatment. This content is not intended to be a substitute for professional medical advice, diagnosis, or treatment. Always seek the advice of your physician or other qualified health provider with any questions you may have regarding a medical condition. Never disregard professional medical advice or delay in seeking it because of something you have read on this website. The opinions expressed in this column are not those of SMA News Today, or its parent company, BioNews Services, and are intended to spark discussion about issues pertaining to spinal muscular atrophy.