The Annual SMA Conference Was a Little Different This Year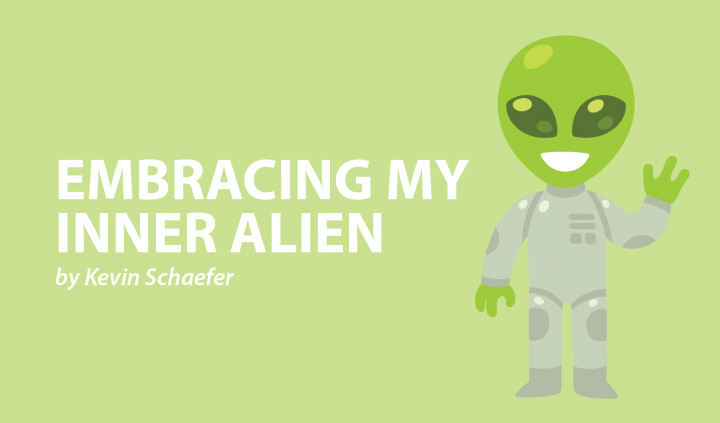 I was supposed to be in Disney World right now. I was planning on a week in the happiest place on Earth with some of my favorite people, followed by a comic convention back home. My summers tend to be full of travel and adventures, and this one wasn't supposed to be any different.
Alas, the events of this year thwarted everyone's plans. The simple phrase #2020 evokes thoughts and feelings of sorrow, frustration, disappointment, anxiety, grief, and confusion. It's like we're all characters in Stephen King's universe, terrified that a demonic clown might jump out at us at any moment. With all that's going on in our world, this scenario isn't too difficult to imagine.
Once the COVID-19 pandemic hit, I knew that Cure SMA inevitably would have to cancel its annual in-person conference. It was a first in the organization's 36-year history, but it was necessary, of course. If able-bodied people are canceling their trips and conferences, it's probably best not to hold a mass gathering of already immunocompromised individuals.
I've been downplaying just how much this loss has affected me. For two and a half months, I've been saying how grateful I am that the only things I'm missing out on are going out and summer trips. I am extremely blessed to still have my family, my health, and my job, among other things. My losses this year aren't even comparable to the inexplicable pain of losing a loved one to the coronavirus, or to being a victim of systemic racism and violence. 
Yet, as my colleague Brianna Albers recently wrote, it's OK to recognize our individual losses and to experience grief. I was devastated about the conference. It's something I look forward to every year, as much as a child anticipates Christmas morning. The conference is my opportunity to spend quality time with people who have many of the same experiences, thoughts, frustrations, and desires as I do. It's always a perfect escape from the real world, and I sincerely missed it this year. 
Fortunately, Cure SMA developed an alternative plan this time around, making the 2020 conference 100% virtual. This meant webinar presentations, online Q&A sessions, and social events conducted via Zoom. While nothing can beat riding through Disney World with hundreds of other wheelchair users, posing as some sort of disabled biker gang, a virtual conference has its benefits.
I focused my time and energy on the adults with SMA socials. For three nights in a row, more than 60 of us jumped on Zoom to hang out. We came from different backgrounds, circumstances, and geographical locations, but we all shared one commonality. Each of us had a dysfunctional muscle-brain communication system. 
At first, I wasn't sure how the logistics of this would work. Extended family Zoom calls with 20 people are chaotic enough. The number of people who registered for the adults session last Monday was more than triple that. Thankfully, I'm part of a Cure SMA adults advisory council that worked together to coordinate these sessions. We're just like the Council of Elrond from "The Lord of the Rings," but with wheelchairs instead of pointy ears. 
A week prior to the conference, we discussed logistics and planned exactly how we would organize each session. We decided to split up into chat break rooms of no more than 15 people, with one of us in each room to facilitate. This gave everyone plenty of opportunity to talk in smaller groups, and we moved participants to different break rooms throughout the night so they could meet other people.
The result was an unprecedented success. I saw many familiar faces, and I also met people who had never interacted with a group of SMA adults. Plus, a few members of our forums community showed up! We talked like we already knew each other, and by the end, we couldn't wait to do this again.
Sitting in front of my laptop the entire time made this year's conference a little different. So, while I didn't get to blast aliens on the Buzz Lightyear ride with my friends, I still got to experience the most fundamental aspect: community.
***
Note: SMA News Today is strictly a news and information website about the disease. It does not provide medical advice, diagnosis, or treatment. This content is not intended to be a substitute for professional medical advice, diagnosis, or treatment. Always seek the advice of your physician or other qualified health provider with any questions you may have regarding a medical condition. Never disregard professional medical advice or delay in seeking it because of something you have read on this website. The opinions expressed in this column are not those of SMA News Today, or its parent company, BioNews Services, and are intended to spark discussion about issues pertaining to spinal muscular atrophy.