A Helping Hand from a Youngster with SMA: From Painting to Physical Therapy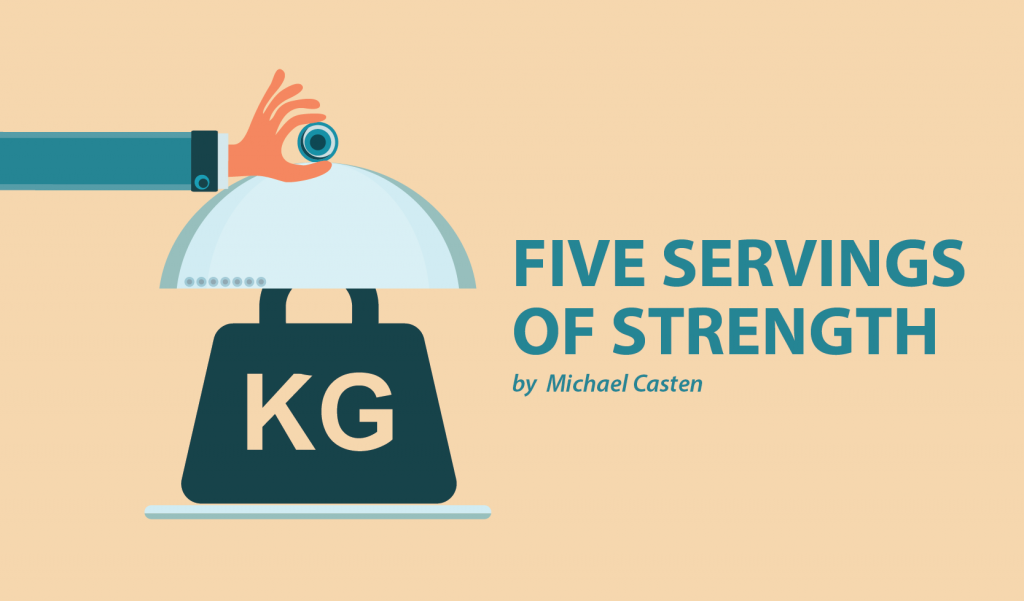 The nature of SMA Type 2 makes everyday tasks difficult. Brushing teeth, getting dressed, and even drinking water can pose challenges that require others' help.
Accepting help is part of my daughter Ella's daily life, something she's become accustomed to from the onset of her disease. But what about the tables being turned? What about Ella's ability to help others? Creativity and opportunity are the key ingredients in finding ways for Ella to help.
We have a 350-square-foot deck off the back of the house, and off the deck is a 20-plus-foot ramp for Ella. When we bought the house, the deck was under snow, so we didn't know what shape it was in. Come the spring we realized the deck needed work — esthetically at least.
Shortly after we moved in, we had a ramp installed with the help of DSCC, the University of Chicago's Division of Specialized Services for Children. DSCC describes itself as an organization that "partners with Illinois families and communities to help children and youth with special healthcare needs connect to services and resources." The builders that DSCC hired matched the color on the deck — and it looked fabulous. The ratty deck and the new ramp looked awkward together, but functionally were perfect.
Some years passed, and the deck color deteriorated: It looked like the previous owners had used a cheap paint on the floorboards and railings. The peeling worsened each summer, and bare wood was showing. The time had come for me to redo the deck – a monumental job.
Not only did I have to re-color the deck, I also had to do the ramp to match. We chose white railings and a gray floor. We decided to do the railings with an exterior paint and the floors with a product called Deck Correct, which is designed for old, tired decks in need of a major uplift. The results were beautiful. You can see the before on the left, and the after on the right.
I asked Ava, who is 10, to help me paint some spindles. Of course, Henry, 8, and Ella, 7, wanted to help as well. It was easy enough for Henry to help, but more of a challenge for Ella. But like her siblings, she wanted to feel part of the family and "help Daddy do the deck."
I found an area she could paint: the last support pole at the end of her ramp. A place she could reach in her wheelchair and that had a surface large enough for her to paint effectively. I gave her a brush full of paint, and with all her strength, she painted one whole side of that pole — and quite well, I might add. It took her some time, and she leaned to and fro to get the brushing motion going, but in the end she completed her task.
Later that evening, with the taste of helpfulness still lingering, Ella spent a good 15-20 minutes helping Mommy — my wife Lindsay — with physical therapy. Lindsay has sciatic nerve pain due to a fall she took a few months back, and is deep into her physical therapy trying to alleviate the problem.
Ella serves as a guide for Lindsay as she arches back, using a ruler as a poker in her back to let Lindsay know when to stop. She counts for Lindsay as she exercises, and uses her wheelchair as another positioning device. She checks Lindsay's posture, making sure she is in proper form, and encourages her along the way. 
Finding ways for a child with SMA Type 2 to help requires creativity and risk-taking. All too often it would be easy to say, "No, you can't help with that." But we must look beyond the task at hand, and find what Ella can do that is helpful. She needs it to be part of the family.
This means helping her make meaningful contributions when she can. While it would seem that she has limited choices in what she can do, in reality she has unlimited possibilities if only given the chance.
***
Note: SMA News Today is strictly a news and information website about the disease. It does not provide medical advice, diagnosis, or treatment. This content is not intended to be a substitute for professional medical advice, diagnosis, or treatment. Always seek the advice of your physician or other qualified health provider with any questions you may have regarding a medical condition. Never disregard professional medical advice or delay in seeking it because of something you have read on this website. The opinions expressed in this column are not those of SMA News Today, or its parent company, BioNews Services, and are intended to spark discussion about issues pertaining to spinal muscular atrophy.