Finding Humor in Stinky Situations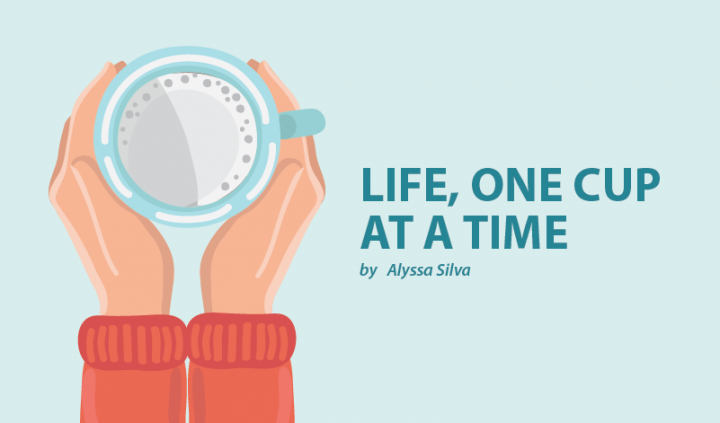 I always get hit with a wave of back-to-school nostalgia when September creeps up on the calendar. The days of shopping for supplies, picking out a first-day-of-school outfit, and being excited and anxious about the year ahead are a distant memory.
In today's column, I'm going to share one of my favorite, albeit embarrassing, first-day memories.
It was my first day of middle school, which meant a new school, new teachers, and new students. Along with the everyday fears of a new academic year, I worried about the impact my disability would have in a new environment. Would the teachers be accommodating and treat me as my peers' equal? Would the students accept me and want to be my friend? Would I be able to keep up with the physical demands of middle school?
My mother watched from inside the house as I rolled down the outdoor ramp and onto the bus. It wouldn't be long before she would receive a phone call from my principal.
At school, I was at my locker trying to learn how to use a combination lock when I overheard kids shouting. The ceilings were low and the halls were narrow, causing commotion as kids scurried to their next class. Above the indiscreet noises, I heard kids yell:
"Ew! What's that smell?"
"Dude! It's probably just kids coming from the gym."
Unaware of this smell they were complaining about, I made my way to my next class. Soon, I was pulled aside in the hallway. The smell was me. Well, it wasn't technically me. It was the aroma I was giving off after unknowingly being sprayed by a skunk.
As if my fears of being disabled and accepted weren't worrisome enough, my principal sent me home on the first day of school because I smelled bad.
My mother brought me home and put me in the tub. She poured tomato juice all over my body and bathed me several times. She scrubbed my wheelchair with hydrogen peroxide. It took hours, but finally I was squeaky clean and ready to make a comeback on Day Two.
The next morning, my mother opened the deck door for me and again watched as I made my way to the bus.
And she received another phone call from my principal saying I smelled like a skunk.
To make a long story short, a baby skunk was living under the ramp I used every morning. This also explained why I was the only one in the family getting sprayed. Everyone else took the stairs. Never again was I sent home from school for smelling bad.
As it turned out, my middle school experience wasn't tainted by the putrid memories of how it all began. I made friends, and I excelled in my classes. Above all, I learned how to tackle life's unexpectedly strange challenges and still find humor in them.
***
Note: SMA News Today is strictly a news and information website about the disease. It does not provide medical advice, diagnosis, or treatment. This content is not intended to be a substitute for professional medical advice, diagnosis, or treatment. Always seek the advice of your physician or other qualified health provider with any questions you may have regarding a medical condition. Never disregard professional medical advice or delay in seeking it because of something you have read on this website. The opinions expressed in this column are not those of SMA News Today, or its parent company, BioNews Services, and are intended to spark discussion about issues pertaining to spinal muscular atrophy.