The Unexpected Feeling a Bookstore Gave Me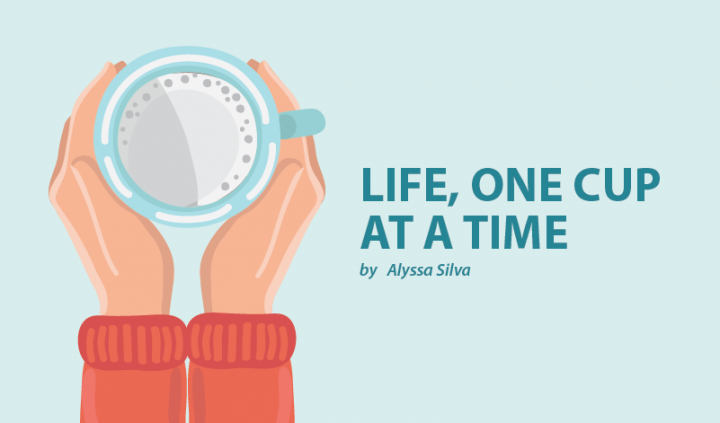 I was recently strolling through the best-sellers section of a bookstore and couldn't remember the last time I had set foot in one. I had just stopped in for the Starbucks coffee. However, while my personal care assistant ran to the bathroom, I decided to peruse the book display near our table.
Vibrant covers of books that have never been read immediately grabbed my attention. Synopses of daring tales and captivating memoirs on the back covers were placed face up for me to skim. And the evocative new book smell — the one you can't quite put into words, but everyone knows the joy it brings — hit me with a wave of nostalgia.
I haven't been able to read from a physical book in years, and in that moment at the bookstore, I grieved for what used to be. I longed to feel the crisp pages of a book again. Propped up with pillows, my weak little fingers would fight with the paperback covers to pry them open. The index finger on my left hand would turn each page at the risk of getting a paper cut. And I'd end up asking for help in repositioning the book.
I loved those books so much.
As time moved forward, I grew weaker. I was asking for help more frequently, which only disrupted the flow of getting drawn into a good book. My system was no longer working.
I had already lost the ability to draw — my favorite hobby. I had lost the ability to feed myself a bowl full of greasy potato chips while watching television — my other favorite hobby. And now, I was losing the ability to read from a book.
Around the same time, though, digital books had become the latest craze. Without having much of a choice, I decided to switch from actual books to e-books. (To this day, I read everything using the Kindle app on my iPhone, and it meets my needs well. However, as an avid reader, nothing will ever be as good as the feeling of a book in your hands.)
As I roamed the bookstore that day, I silently grieved for the simplest thing SMA stole from me. Of course, with a disease as debilitating as mine, I feel as though I've (sadly) come to see losing my abilities as par for the course. But there was something about those books, a yearning unbeknown to me that came flooding back into my brain. And without any control over this wave of nostalgia, grief sat heavy in my chest as it hit.
At first, this feeling felt uncomfortable, and I tried to shove it aside.
I can still technically read books, I told myself. Get over it.
But the grief lingered as I made my way back home, and I was caught between feeling angry for letting this affect me and feeling sad for all I've lost throughout the years. It was challenging to sit through, but during that period I realized the profound effect grief can have on a person.
I don't believe grief is a feeling a person simply "gets over," but I do believe that with the right amount of time and discipline, it becomes manageable. It becomes an integral part of the story, but it never takes the lead role. At some points in our lives, we will experience grief in some form. It'll come with a warning signal or creep up on us unexpectedly, the same way it did for me in the bookstore. But it'll also serve as a powerful reminder of how love once lived here.
And grief is simply its way of fighting to hold on.
***
Note: SMA News Today is strictly a news and information website about the disease. It does not provide medical advice, diagnosis, or treatment. This content is not intended to be a substitute for professional medical advice, diagnosis, or treatment. Always seek the advice of your physician or other qualified health provider with any questions you may have regarding a medical condition. Never disregard professional medical advice or delay in seeking it because of something you have read on this website. The opinions expressed in this column are not those of SMA News Today, or its parent company, BioNews Services, and are intended to spark discussion about issues pertaining to spinal muscular atrophy.