Halloween Unlocks a Spirit of Imagination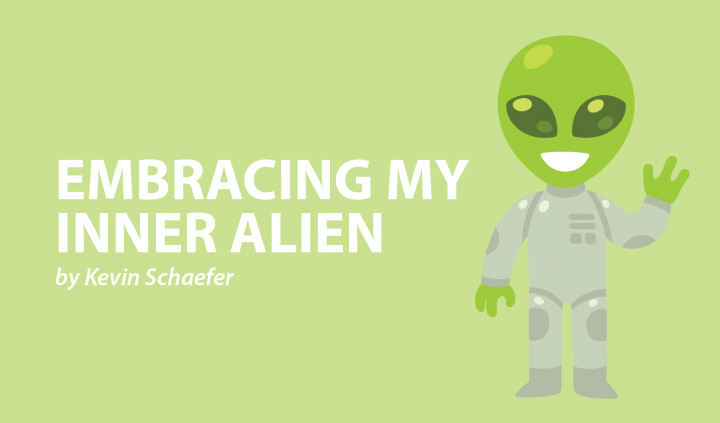 It's my favorite time of year. I love the fresh autumn breeze that brushes past my face every time I go outside and the fact that it's socially acceptable to run around in Freddy Krueger and Darth Vader masks. I'm a big fan of Halloween and you can bet I'll be dressing up on Thursday night. 
The best part of this season is how it fosters a spirit of imagination. I enjoy seeing all the Harley Quinn and Harry Potter costumes every year, and especially the original outfits. One year a friend dressed up in aluminum foil and said he was a baked potato. A few years ago, I wore a "Just Do It" T-shirt and went as Shia LaBeouf. If you haven't seen that YouTube video, please do yourself a favor and watch it right now. 
When Halloween rolls around, even some of the more uptight people dress up as Disney characters and stuff themselves with candy like a bunch of 5-year-olds. It's as if the cultural atmosphere unlocks the creative spirit within them — and that spirit is contagious.
I'm naturally drawn to storytelling and the creativity that comes with Halloween festivities, and this season reminds me that imagination is a particularly powerful tool for those of us with SMA. When you live with SMA or another disability, you are frequently made aware of your limitations and restrictions, and the disability stigmas that exist in our society. 
Those of us with disabilities need to harness our imaginative spirit throughout the year. While we have physical limitations, we can use our inventiveness to pursue careers, live independently, and figure out solutions to challenges such as disease progression. 
Recently, I had to think outside the box in a work situation. In my role as Forums Director for this site's parent company, BioNews Services, I work with moderators of patient and caregiver forums for various rare disease websites. I was talking to someone about becoming a co-moderator for our Cystic Fibrosis News Today Forums, but trying to figure out a means of communication with her was a little challenging.
I usually do Slack or phone calls with potential moderators, but this woman has extensive hearing loss and can't do audio calls. She then suggested using Slack to message back and forth. I explained that because of my weakened muscles from having SMA, I'm unable to type fast when I'm on my computer. It's this kind of disability conundrum that could make for a great "Saturday Night Live" sketch.
Fortunately, my imaginative and problem-solving skills were flowing in this situation. I said that I could switch to my phone and conduct our conversation over text. Since I can type much faster on my phone, this method worked out wonderfully.

This is just one of many SMA-related incidents in which my imagination came in handy. Using one's creativity doesn't necessarily mean creating a painting worthy of Picasso, or writing a novel — it can be as simple as figuring out solutions to everyday problems. 
So embrace the Halloween season and festivities, but remember to keep your imagination flowing all year round.
***
Note: SMA News Today is strictly a news and information website about the disease. It does not provide medical advice, diagnosis, or treatment. This content is not intended to be a substitute for professional medical advice, diagnosis, or treatment. Always seek the advice of your physician or other qualified health provider with any questions you may have regarding a medical condition. Never disregard professional medical advice or delay in seeking it because of something you have read on this website. The opinions expressed in this column are not those of SMA News Today, or its parent company, BioNews Services, and are intended to spark discussion about issues pertaining to spinal muscular atrophy.