My Hopes and Fears Resurface When Others Start SMA Treatment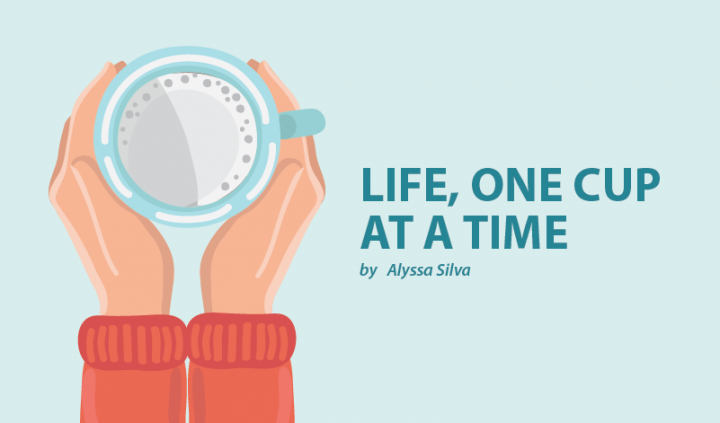 Recently, in the SMA News Today Forums, a handful of members shared that they were embarking on new treatment journeys with both Spinraza (nusinersen) and Evrysdi (risdiplam). Reading such posts makes me feel a level of happiness I don't often feel for strangers on the internet. It takes me back to when I first started my journey with Spinraza in December of 2016. My hopes and fears resurface, because they're the same ones these members face today.
My life was extraordinarily different back then. Although, I'm sure the same holds true for most people when referring to a span of four years. Yes, life changes are inevitable. But the extraordinary differences I'm referring to have less to do with the general nuances of life and more to do with my physical body.
Over a period of about a year and a half, my body was slowly and steadily declining and weakening. Although my disease is progressive, this decline was impacting my daily living experience. Throughout my life, I had lost certain abilities, and I came to terms with these losses. But this time was different. This time, I was unable to accept defeat.
There's a memory ingrained in my brain that haunts me to this day. It was the summer of 2015, and I was gearing up for a fun-filled weekend because Taylor Swift was in town. As her biggest fan (you can fight me on this), I had never missed a show. This time around, I was offered free tickets to her first show after already purchasing some for her second show, so I decided two nights of Taylor Swift would be better than one and planned to go to both.
The first night, I went with my sister-in-law and her best friend, and we had a fun girls' outing. Despite getting home at 1 a.m., I was ready for Round 2 with my group of girlfriends, who were die-hard Swifties like me. But when I woke up the next morning, I was spent. I hadn't expected to feel that way. I was younger and my body was accustomed to going out on the weekends. In hindsight, I was in denial about what was really going on.
I spent the entire day crying. My friends and I had never missed a Taylor Swift concert together, and now that I was unable to go, I felt selfish for going the night before. My friends assured me there wasn't anything to be upset about, and that my health came first. They have always been understanding. But deep down I was torn apart, because I could feel my body beginning to fade and I was immeasurably scared. I had been shoving these feelings under the rug for quite some time, but I shoved for too long and the rug started to fray at the seams. It was time to confront my reality.
The following year and a half involved a series of mountains and valleys. On the mountains, I felt equipped to handle the increasing fatigue, lower stamina, and overall weakness in my lungs. In the valleys, I was paralyzed with fear, defeated to my core, and resentful toward my disease that was robbing me of a life that felt suddenly and increasingly grim.
When I received the phone call that I was eligible for Spinraza, about a year and a half after that Taylor Swift concert, a fleeting sense of hope enveloped me for the first time in a while. I wasn't sure what to expect, but I had nothing to lose. I was willing to take just about any risk, even if there was little reward, to somehow improve my quality of life in a race against the clock.
To this day, I still get that first-time feeling when I see others begin their journeys. A lot of those emotions resurface when I reflect on my own personal journey and the small, yet impactful changes a treatment has had on my life. I can only hope the same, if not better, for others.
***
Note: SMA News Today is strictly a news and information website about the disease. It does not provide medical advice, diagnosis, or treatment. This content is not intended to be a substitute for professional medical advice, diagnosis, or treatment. Always seek the advice of your physician or other qualified health provider with any questions you may have regarding a medical condition. Never disregard professional medical advice or delay in seeking it because of something you have read on this website. The opinions expressed in this column are not those of SMA News Today, or its parent company, BioNews, and are intended to spark discussion about issues pertaining to spinal muscular atrophy.