Why I View My Life As a Deck of Cards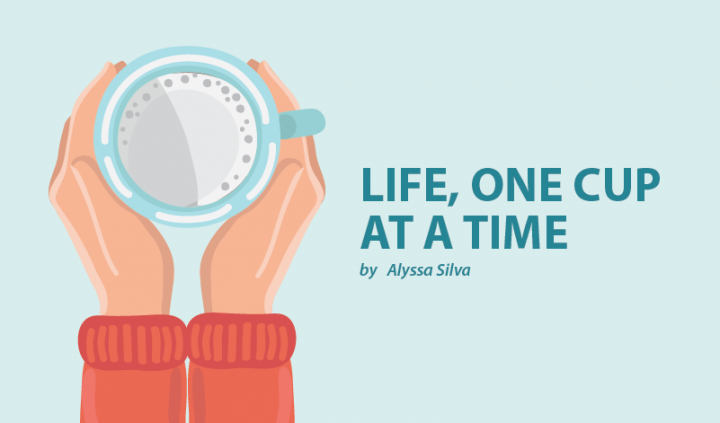 There's a famous quote by Randy Pausch in his book "The Last Lecture" that says, "We cannot change the cards we are dealt, just how we play the hand."
My heart holds so much truth in this quote because I often envision my life with SMA like building a house of cards. One by one, each card is delicately handled, just like the circumstances in my life. I approach the way in which I want to build a life upon these circumstances strategically. I think ahead to the outcome. I ask myself: "When I've made it to the top of my house of cards — when I've carefully and meticulously stacked the cards I've been dealt in any given circumstance — what will I learn from this?"
I see the solution as an opportunity for one of two choices: I can choose to allow the circumstances to define me. I can allow the cards I've been dealt — the stress incurred and the energy expended — to have the upper hand in my life. Or, I can choose to take these cards and learn how to get better at playing the hand.
In other words, it's not about the circumstances that have happened to me, but rather how I choose to respond to them — unless I actually was a poker player. In that case, it'd be in my best interest to take this quote verbatim. But for people like me who have never played a game of poker, Pausch's words hold a different, more impactful, meaning in this game of life.
Living with SMA, I've found blaming my problems on my circumstances is easier than blaming my problems on the way in which I handle them. Don't get me wrong. There is a long list of problems I've filed under circumstantial, and I do believe in the importance of acknowledging and expressing my emotions instead of harboring them. However, I've learned that the only way to ultimately move forward is by consciously choosing better ways to react to the circumstances life has dealt my way.
Even when my house of cards eventually tumbles (as life will do from time to time) and I'm faced with having to rebuild the masterpiece I've worked so hard at, I will remember: Life isn't about the cards I've been dealt. It's about how I'm going to choose to play the hand.
I may not know the difference between a flush and a straight, but if there's one thing my deck of cards has taught me in life, it's how to approach life with an epic poker face.
***
Note: SMA News Today is strictly a news and information website about the disease. It does not provide medical advice, diagnosis, or treatment. This content is not intended to be a substitute for professional medical advice, diagnosis, or treatment. Always seek the advice of your physician or other qualified health provider with any questions you may have regarding a medical condition. Never disregard professional medical advice or delay in seeking it because of something you have read on this website. The opinions expressed in this column are not those of SMA News Today, or its parent company, BioNews Services, and are intended to spark discussion about issues pertaining to spinal muscular atrophy.