A Different, Better Kind of Isolation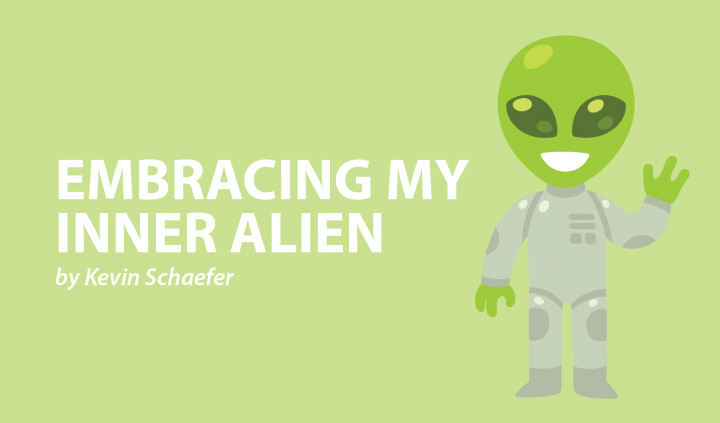 A blue body cast covered me from my waist down. The pain in my right leg skyrocketed each time I moved. I intentionally tried to avoid going to the bathroom, because I couldn't endure the misery of transferring out of my bed. Just the sight of my mobile commode chair pierced me with crippling anxiety and caused me to break down in tears. 
This was years ago when I spent an excessive amount of time practicing social distancing after breaking my right femur. While carelessly rolling around in my chair, I had jammed my leg into the side of my family's couch. One second of losing control resulted in me missing a large portion of my fourth grade career. 
This particular incident led to one of the longest and most isolating recovery periods in my life. When sick, I could at least sometimes get in and out of my hospital bed. In this situation, however, I had no choice but to mimic a mummy for four months. I was confined and bored, with little more than the characters on Nickelodeon to keep me company. 
As I ponder past medical experiences and look at the situation we are now all in, I realize something. This is a different kind of quarantine for me. In past scenarios, I've had to stay home because I was already sick or injured. Now I'm on lockdown solely to protect myself from a global virus. 
It's a strange and surreal feeling to be stuck at home while healthy. True, I always have to be careful during the wintertime when seasonal illnesses pop up, but I've never been in a situation quite like this. COVID-19's impact is shaking us all in unprecedented ways, yet I'm seeing glimmers of hope in my daily life. 
During past isolation periods, I was already medically fragile or hurt, struggling to make it through each day. Now, I'm still living my life, albeit in a different way. For instance, I still travel, but to more convenient locations than places like Philly or Los Angeles. Just the other day, I went all the way to the bathroom, then the kitchen, and then the bonus room. Finally, I made it back to my room! It was a remarkably affordable trip.
I'm still working, writing, and spending time with friends and family. Though the only people I see in person right now are my parents and my caregiver Randy, I've been spending countless hours using FaceTime and Skype to connect virtually with friends and family. Plus, staying in means I have infinitely more time to read and watch movies. In the words of Bruce Banner, "It's like I was made for this." 
The biggest life change I must adapt to is my inability to attend aquatic therapy appointments until further notice. Since I'm a high-risk patient, this is a no-no until the world reopens. It's tough, given the progress I've made with my physical therapists in recent years. Simply being in the pool each week is a liberating sensation for my body, so I hate to put this part of life on hold. 
Still, there are ways I can tend to my physical health in the meantime. With the assistance of my caregiver, I'm doing some exercises in my chair. I'm also remaining cognizant of what I'm eating. Little steps like this help me tend to my physical, mental, and emotional health. 
The days ahead won't be easy for any of us, but reflecting on past self-isolations reframes my perspective. As someone who spent months waking up to the sight of my body covered in a molded piece of plaster, I'm confident I can endure a different kind of isolation this time around. 
Stay strong, everyone.
***
Note: SMA News Today is strictly a news and information website about the disease. It does not provide medical advice, diagnosis, or treatment. This content is not intended to be a substitute for professional medical advice, diagnosis, or treatment. Always seek the advice of your physician or other qualified health provider with any questions you may have regarding a medical condition. Never disregard professional medical advice or delay in seeking it because of something you have read on this website. The opinions expressed in this column are not those of SMA News Today, or its parent company, BioNews Services, and are intended to spark discussion about issues pertaining to spinal muscular atrophy.