The Casten Kids Show Their Maturity During Quarantine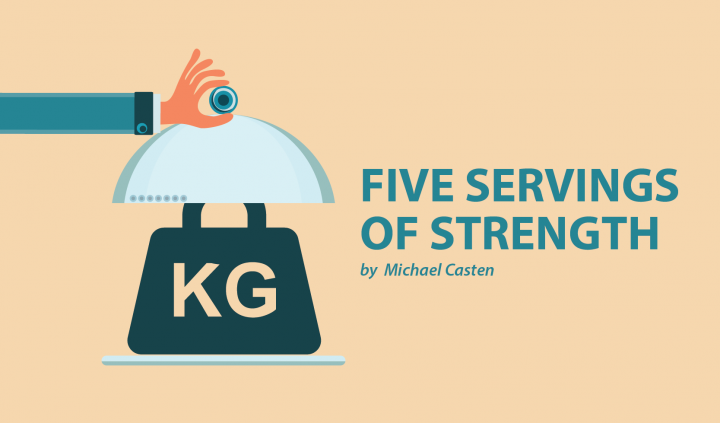 Spring is peering its head around the corner of winter. Some warm days with slight winds blow the remaining leaves around in swirls. Small yellow flowers poke themselves up through the hardened ground. Buds are forming on tree branches and birds chirp a new song for the upcoming season.
The only thing that's missing from the outside is the laughter and screeches of children playing with each other on those warm days. The streets are empty, alongside the vacant parks and playgrounds. Our doorbell is silent as no one rings it to see if anyone is available to play.
The sound of basketballs bouncing and hitting the rim of the hoop has been silenced. The gathering of people on neighbors' decks has ceased. Texts and phone calls are exchanged only to catch up with others, not to make plans. The COVID-19 quarantine is in command — and we wait.
Ella and her older siblings Ava and Henry spend their days inside, going outdoors once in a while to breathe some fresh air. They are engaged in remote learning and spend much of their time in the morning working on school assignments. They have questions and sometimes confusion reigns.
Their mother and I sit with them to quell that confusion and embark on teaching many of the lessons. We also have our jobs that we must attend to remotely, so it's a balance of work and school, meals and free time, rest and family time.
Before the quarantine, our kids fought often, usually about little things. When the quarantine started, we thought the fighting would deepen. And in the beginning, there were plenty of fights. But lately, the fighting seems to have ceased.
Instead, the kids are realizing that all they really have is each other. They are playing together more often, laughing, and screaming in delight. They take turns with each other and are more cognizant of each of their needs. They help each other with their schoolwork and share time with our new puppy, Radcliffe. 
Ella is the youngest of the three, and her maturity level reinforces that position. However, she has risen to the maturity level of her older siblings. She doesn't tattle on them as often. She is starting to appreciate their humor and is learning more about their personalities. She listens to them with a genuine ear and adds to conversations.
While the entire world waits for COVID-19 to be under control and for the quarantine to be lifted, we all could emerge at the other end with more empathy, understanding, and maturity. We will be forever changed by the closeness felt in our families, and most likely will not take as many things for granted.
Ella will be 10 this summer. But already she is showing the maturity of someone much older. She glides around the house in her wheelchair not to avoid her siblings, but rather to be with them.
***
Note: SMA News Today is strictly a news and information website about the disease. It does not provide medical advice, diagnosis, or treatment. This content is not intended to be a substitute for professional medical advice, diagnosis, or treatment. Always seek the advice of your physician or other qualified health provider with any questions you may have regarding a medical condition. Never disregard professional medical advice or delay in seeking it because of something you have read on this website. The opinions expressed in this column are not those of SMA News Today, or its parent company, BioNews Services, and are intended to spark discussion about issues pertaining to spinal muscular atrophy.