Ella Can Be Wise Beyond Her Years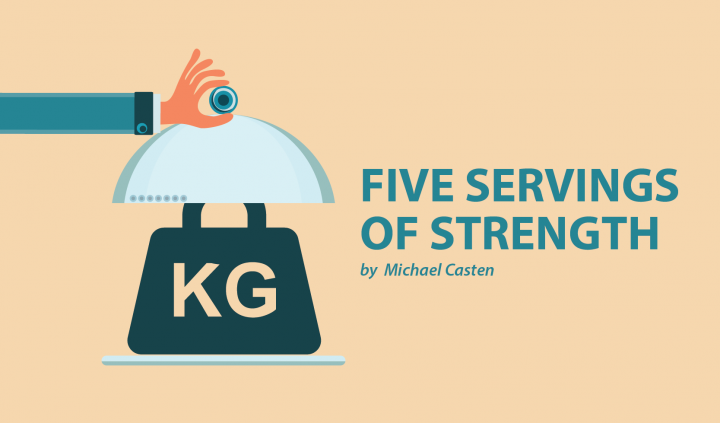 Ella is 9 years old. She has a debilitating disease called spinal muscular atrophy (SMA). Her life is difficult at times, and she needs assistance with everyday tasks. She does as much as she can by herself, but ultimately she needs a lot of help. 
You would think that a 9-year-old who is confined to a wheelchair might have a dim outlook on life. And sometimes she does. Frustration builds within her and she complains about having SMA. She often feels that it just isn't fair.
One of Ella's best friends also has SMA. She lives about an hour away from us. Ella and her friend often chat using FaceTime. I recently overheard her giving her friend advice, and it dawned on me that Ella is wise beyond her years.
Last weekend, Ella's brother, Henry, and I went to get haircuts in downtown Naperville, Illinois. When we arrived, Henry noticed that the barbershop colors hair. He wanted to have highlights added to his hair. I texted Ella's mom, Lindsay, and we decided that it would be all right. When Ella and her older sister, Ava, heard that Henry was getting highlights, they wanted them, too.
Lindsay searched online for how to highlight hair at home. She found several sources and decided to try one of them on Ella, who wanted the tips of her hair to be pink.
Lindsay covered Ella's neck and torso with towels and applied the concoction she had made using the online directions. It was a deep pink as it went on the ends of her hair. Lindsay wrapped Ella's hair in plastic wrap and put a plastic head wrap on her.
While we waited for Ella's hair to set, we told her that it might not turn out the way she hoped. We told her it was an experiment and she shouldn't get upset if it didn't work. For an hour and a half, we wondered if the experiment would be a success.
When it came time to take the plastic off, we laid Ella on the kitchen counter with her head by the sink. Lindsay took off the plastic and started to blow dry Ella's hair. Then she rinsed her hair to get the extra "dye" out. But the rinse got rid of all the dye and Ella's hair was as blond as it had been before they started.
This was an opportunity for Ella to get upset, as she desperately wanted highlights. Lindsay apologized and wondered why the process hadn't worked. Ella replied, "It's OK. Sometimes things in life just don't work out."
Ella asked if we could take her to the salon for highlights, and because she had been such a champ about the whole thing, we decided it was a good idea. Soon, Ella will have her highlights.
It's comforting to know that despite the letdowns, Ella represents herself in a mature manner. She has a keen sense of right and wrong and isn't afraid to speak up for herself. She also has a compassionate side that allows her to empathize with others. It's this attitude that will carry her far in life. She is wise beyond her years.
***
Note: SMA News Today is strictly a news and information website about the disease. It does not provide medical advice, diagnosis, or treatment. This content is not intended to be a substitute for professional medical advice, diagnosis, or treatment. Always seek the advice of your physician or other qualified health provider with any questions you may have regarding a medical condition. Never disregard professional medical advice or delay in seeking it because of something you have read on this website. The opinions expressed in this column are not those of SMA News Today, or its parent company, BioNews Services, and are intended to spark discussion about issues pertaining to spinal muscular atrophy.