Let 2020 Be the Year of Disability Representation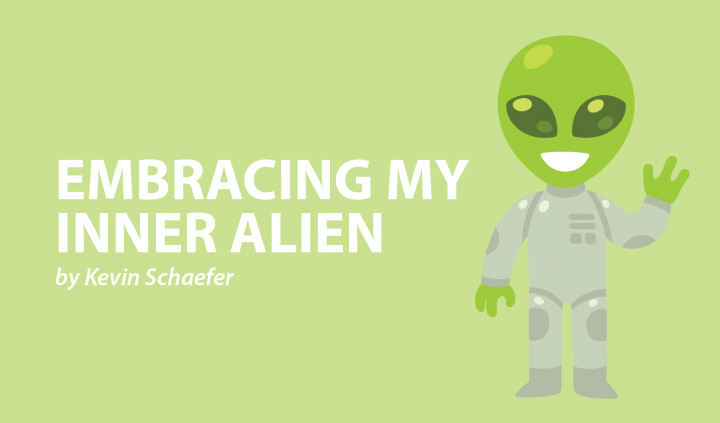 I just finished watching "The Ataxian," a documentary from 2015 about Kyle Bryant, a bicyclist living with Friedreich's ataxia (FA), a rare disease which shares commonalities with SMA. The film showcases a 3,000-mile bike race across the United States completed by Bryant and his friends to raise awareness for FA. One of the bicyclists and stars of the film, Sean Baumstark, is a columnist for Friedreich's Ataxia News.
Even though the film does not focus on the daily lives of people with FA, "The Ataxian"  is a powerful story of resilience and adventure. Most of the film chronicles the group's 9-day journey and features Bryant's story. Yet the filmmakers provide insight into the broader FA community.
I love stories where people with disabilities are front and center. I feel empowered when I see a character who mirrors my own story in some capacity. Still, some people seem to think that media representation isn't worth caring about. Go on Twitter and you'll see what I mean.
To those people, I say I will not rest until I see the post-apocalyptic, sci-fi blockbuster of my dreams. The protagonist, a quadriplegic vigilante, has a weaponized wheelchair and robotic assistants. I've already written this story as a comic book, so Hollywood can feel free to call me anytime.
Changing the status quo
Last February, I pitched a story about a young woman with SMA to a comics anthology. The short story dealt with themes of romance, virtual reality, and ableism. Eventually, the anthology fell through, but I found myself unable to let the story go.
One night, I decided the story would work better as a short graphic novel. I was excited, but I also felt I needed a co-writer to help me flesh out the story. I emailed a good friend of mine, and she enthusiastically agreed to join the project. 
The graphic novel is coming along. I can't say too much else, but it's been a labor of love for my collaborators and me. I've even enjoyed some of the more tedious aspects of the editing and rewriting process. Storytelling is one of my passions, but I'm particularly excited to tell this story.
Comics tend to emphasize diversity, but few books feature protagonists in wheelchairs. This comic is my opportunity to change the status quo. Just knowing the cover will feature a character with SMA is enough to motivate me, not to mention the fact that I have an amazing team working with me. 
Let's tell our stories
We've witnessed a surge of media representation in recent years. More films, shows, and books feature various racial, religious, and sexual minorities. Now it's time for people in wheelchairs with robotic arms and feeding tubes to tell our stories. Let 2020 be the year of disability representation, and let it continue in the years to come.
Oh, and I am serious about someone calling me about my post-apocalyptic, sci-fi western. People loved "The Mandalorian," and they'll love my idea. 
***
Note: SMA News Today is strictly a news and information website about the disease. It does not provide medical advice, diagnosis, or treatment. This content is not intended to be a substitute for professional medical advice, diagnosis, or treatment. Always seek the advice of your physician or other qualified health provider with any questions you may have regarding a medical condition. Never disregard professional medical advice or delay in seeking it because of something you have read on this website. The opinions expressed in this column are not those of SMA News Today, or its parent company, BioNews Services, and are intended to spark discussion about issues pertaining to spinal muscular atrophy.