The Movies that Made Me: Life Lessons and SMA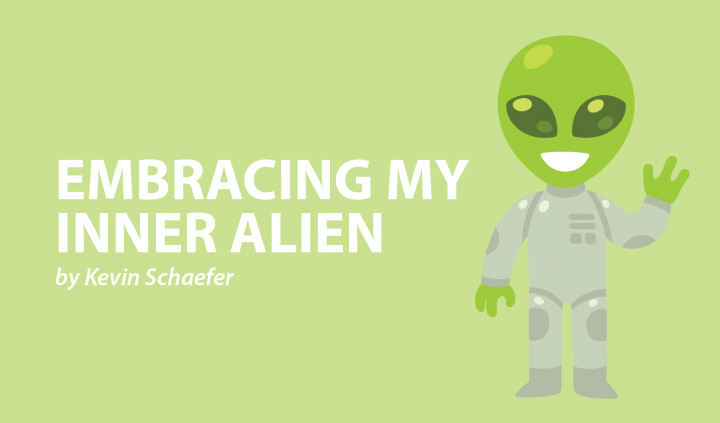 During the recent Thanksgiving holiday, I spent a lot of time reading, going to movies, and streaming shows at home. I particularly enjoyed the Netflix documentary series "The Movies That Made Us," which tells the original stories of classic films like "Ghostbusters," "Home Alone," and "Die Hard." 
By the way, there is no question that the latter classifies as a Christmas movie. Research proves it. 
I'm a lifelong movie buff. I own several hundred DVDs and Blu-rays, and I completed a film studies concentration in college. My ability to spew out references to Martin Scorsese or Akira Kurosawa often leaves most people puzzled. Thankfully, though, I have plenty of friends who are fellow cinephiles. 
For me, movies are more than merely a form of escapism. Yes, many of the ones I love are primarily for entertainment, but they bring other benefits, too. Like books and stories, movies provide me with a glimpse into other worlds and characters. My favorite movies convey messages about life and inspire me. I can even glean lessons about living with a disability from screwball comedies and blockbuster action movies. 
Following are just a few films that have had an impact on me and taught me things about living with SMA:

'Inside Llewyn Davis'
In the 2013 Coen Brothers film "Inside Llewyn Davis," Oscar Isaac plays a fictional American folk singer in the 1960s. Llewyn is the definition of a starving artist. He wanders from city to city, relying on friends and acquaintances. He's lonely and directionless, and the Coen Brothers use myriad visual cues throughout the film to draw parallels between him and a stray cat. 
I love this movie for many reasons: its soft and melancholy soundtrack, its exquisite cinematography, and a knockout lead performance from Isaac. Yet, what really gets me is the character of Llewyn Davis. He encounters one setback after another and is portrayed as an outsider in whatever environment he inhabits. It's a sentiment that a person with SMA might find relatable. 
Still, even as Llewyn struggles to reclaim the glory days he once had with his late music partner, he has only himself to blame for his misery. He calls other people conformists but refuses to acknowledge his desperate way of life as a mere survivor. Since it's a Coen Brothers film, things don't resolve in a happy ending, but the lesson is there. People like me can easily blame things on our circumstances and wander through life alone. Or we can embrace our lives, and recognize that asking for help is empowering, rather than a sign of weakness. 
'The Lord of the Rings'
Like "Star Wars," I fell in love with "The Lord of the Rings" at a young age. The epic tale of two unlikely heroes on a quest to destroy a ring of power captivated my imagination. This film trilogy features dazzling battle sequences, an iconic score by composer Howard Shore, and some great banter about potatoes. 
Both the LOTR films and the J.R.R. Tolkien novels that inspired them are stories I return to regularly. The story reminds me that heroes come in all shapes and sizes and encourages me to cling to hope in the face of adversity. Most importantly, though, the adventures of Frodo and Sam demonstrate the power of a childlike spirit. As I wrote recently, a childlike imagination is key to living with SMA.
'Shaun of the Dead'
Edgar Wright's 2004 zombie comedy "Shaun of the Dead" reminds me never to take things too seriously and to embrace the unpredictability of everyday life. Its titular character is confined to monotony. He has a dead-end job, goes to the same pub every night, and has an unexciting relationship with his girlfriend. It's only when the zombie apocalypse ensues that Shaun finally makes some changes in his life.
Whether I'm watching Shaun's idiosyncrasies play out on screen or revisiting Middle-earth for the thousandth time, I have a personal connection to these movies. Movies are a big part of my life with SMA, and they always will be. Plus, I don't mind the three-hour epics, given that I'm used to sitting for extended periods anyway.
***
Note: SMA News Today is strictly a news and information website about the disease. It does not provide medical advice, diagnosis, or treatment. This content is not intended to be a substitute for professional medical advice, diagnosis, or treatment. Always seek the advice of your physician or other qualified health provider with any questions you may have regarding a medical condition. Never disregard professional medical advice or delay in seeking it because of something you have read on this website. The opinions expressed in this column are not those of SMA News Today, or its parent company, BioNews Services, and are intended to spark discussion about issues pertaining to spinal muscular atrophy.