My Marvel-inspired Workout Routine for COVID-19 Lockdown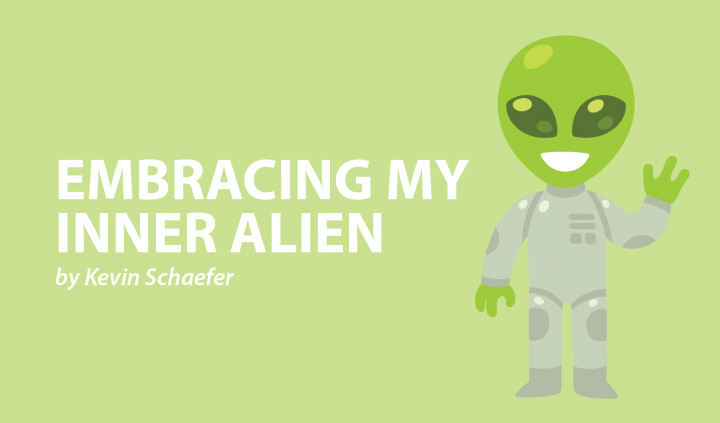 As I entered week six of COVID-19 lockdown, I knew I had a choice to make. I could continue to experience the effects of being unable to go to my aquatic therapy appointments and allow my body to remain stagnant, or I could put my mind to work and develop a unique at-home exercise routine. 
Unsurprisingly, I found inspiration within the pages of Marvel Comics to go with the latter option. I've written previously about the character Daredevil, the guardian of Hell's Kitchen. Blind lawyer Matt Murdock by day, and superhuman crime fighter by night, Daredevil is one of my all-time favorites. I recently read one of his classic comic book storylines and started rewatching the "Daredevil" Netflix television series. Watching Matt Murdock pound his fists on a punching bag gave me all the motivation I needed. 
Though I couldn't mimic this exact scenario, I was able to maximize my resources and come up with something even better. Looking at my electric ceiling lift in the corner of my room, I imagined this device as an exercise tool. While my parents and caregivers use this lift to transfer me, I realized that it could also serve as a weight to push and pull. The lift also comes with a pole that's used to take it on and off the ceiling rail. 
Bingo. 
Eager to experiment, I asked my caregiver Randy to get me set up. I had him place the pole through an opening on the side of the lift, and then prop my hands on each side of the pole. From there, I could easily move the lift back and forth. See this process in action in the video below. 
Developing an exercise routine that I can do independently is something of a milestone for me. Though I love getting in the pool every week (when the world isn't shut down), my physical limitations resurface as soon as I'm back on land. Even with all the freedoms that my chair provides me, I still have limited mobility with my upper body. 
For someone like me who's lived with SMA my entire life, I value the little gains of physical independence. Anyone who reads my work knows that I proudly wear my disability stripes, and that I embrace the good and the bad aspects of this life. I don't fantasize about magically transforming into an able-bodied person. I'm complete as I am.
Nonetheless, I can't deny the satisfaction of being able to move more freely, like I did when I was younger. For years, I simply watched my arm and upper body strength decline. In my mind, those abilities were a thing of the past.
For better or worse though, life with SMA is full of surprises. In the case of my new Iron Man fitness routine, I found a glimmer of hope in the midst of a panic-induced world. All it took was a little creativity, which you'll find an abundance of in the SMA community. 
I may not be leaping from tall buildings or beating criminals to a pulp with my bare hands. Yet, as I moved my lift without assistance, I felt like Daredevil. It's good to celebrate the little things. 
Also, I'm glad I began my exercise routine at just the right time. If I had gone another week without physical activity and ordering takeout every day, I'd probably feel more like fat Thor. 
***
Note: SMA News Today is strictly a news and information website about the disease. It does not provide medical advice, diagnosis, or treatment. This content is not intended to be a substitute for professional medical advice, diagnosis, or treatment. Always seek the advice of your physician or other qualified health provider with any questions you may have regarding a medical condition. Never disregard professional medical advice or delay in seeking it because of something you have read on this website. The opinions expressed in this column are not those of SMA News Today, or its parent company, BioNews Services, and are intended to spark discussion about issues pertaining to spinal muscular atrophy.