Pitching In When a Family Member Is Out of Commission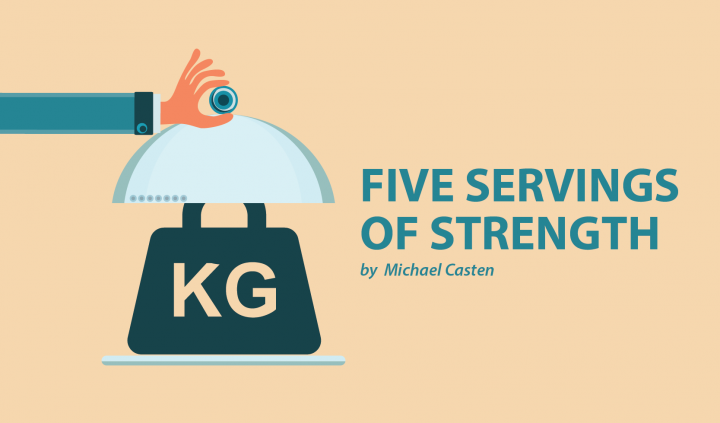 It takes a family to navigate SMA. All five of us play a role in helping the household run smoothly. Mostly, however, the final responsibility lies with the parents.
Ava and Henry are 11 and 9, respectively. Ella is 8. When one of them gets sick, it adds an extra set of responsibilities to our already full plate. Just last week, Henry had an unfortunate accident.
He was getting ready for soccer practice and needed his soccer bag from the front hall closet. As he was dragging it off the shelf, a 10-pound dumbbell fell right on his big toe. He screamed in pain, and by the time I got to him, his sock was all bloody. We rushed him to the emergency room, where they took X-rays. Fortunately, it wasn't broken. But Henry had to sit on the couch with his foot elevated for three days. Now we had two kids who couldn't walk, both needing our attention.
By the time Henry was up and walking, my wife Lindsay had to go to the hospital to have her 10th surgery on a foot. She has been battling foot issues for the past couple of years. Of course, we hope this is the last one. She had five different issues addressed during this surgery. Now, she lies on the couch where Henry was just a week ago.
The responsibility of the house falls on one parent and the kids. The kids are doing better at what they need to do to help — little things like putting their clothes in the hamper rather than all over the bedroom floors, rinsing off their dishes and putting them in the dishwasher, emptying their backpacks after school, and getting everything ready for the next day. I have now assumed all of Lindsay's responsibilities in addition to my own. 
We are a family of five. And when one of us goes down because of illness or injury, it becomes all-important that everyone who is left does their part to keep the household running. The stress level climbs and tempers can flare easily, so it is important to keep a cool head, envision what needs to be done, and do it with a smile. For me, I whistle while I work.
***
Note: SMA News Today is strictly a news and information website about the disease. It does not provide medical advice, diagnosis, or treatment. This content is not intended to be a substitute for professional medical advice, diagnosis, or treatment. Always seek the advice of your physician or other qualified health provider with any questions you may have regarding a medical condition. Never disregard professional medical advice or delay in seeking it because of something you have read on this website. The opinions expressed in this column are not those of SMA News Today, or its parent company, BioNews Services, and are intended to spark discussion about issues pertaining to spinal muscular atrophy.