Rest Is Worth the Hassle of Transfers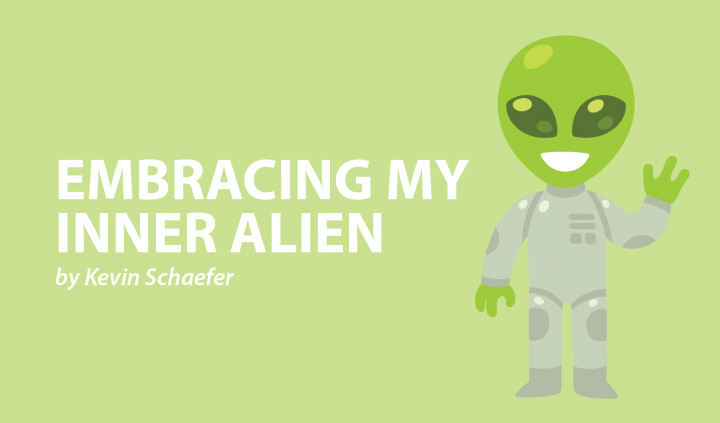 I spend the majority of my time in my power wheelchair. Other than my weekly water therapy sessions, I'm usually in my chair from when I get up in the morning to when I go to bed at night.
My chair isn't a hindrance. It's a vessel of independence that lets me live. I love the freedom it gives me, but I also have to remember not to spend an excessive amount of time sitting in it.
Think of my wheels as my legs. Just as it's unhealthy for a person to stand all day, it's also unhealthy for me to sit in the same position for too long. My body needs breaks, and I'm learning to be mindful of my need to rest. 
To put things in perspective, I used to get out of my chair every afternoon after school. My mom transferred me to my bed, changed me, and asked if I needed a nap. I often took advantage of the opportunity to rest, and always felt rejuvenated after giving my body — particularly my bottom — a few moments of relief. 
These days, transfers are a bit more tedious. I wear an external catheter, which can fall out of place during a transfer. Switching catheters in the middle of the day can be a hassle, and I try to avoid it. Plus, if I want to transfer, I need my tray and my JACO robotic arm out of the way. Removing them is another time-consuming process. I'm well aware that extra steps mean extra work for my caregivers.
I often feel guilty or burdensome if I ask my caregivers to perform extra tasks. I know they would do anything to meet my needs and ensure that I'm healthy and comfortable. But something as simple as an afternoon nap makes me hesitant. Sometimes I spend so much time considering all of the variables that I neglect my own needs to make it easier for the people around me. 
I rely on my parents during the day because my primary caregiver isn't with me. I know it's more than OK to ask for a transfer when my butt needs a break, but sometimes my stubborn self needs a reminder! I'm slowly reminding myself that I can ask for help, even if it's inconvenient. Sometimes circumstances are outside of our control. 
It's silly when you think about the multiple factors in play when a guy like me wants to take a nap. But alas, this is the daily reality for people with disabilities. If it takes an abled person a couple of steps to do something, it'll take me at least five more. 
The process can be tedious, but a midday rest is well worth the hassle. I love working, socializing, and living my life cyborg-style, but I also need to give my body breaks. 
***
Note: SMA News Today is strictly a news and information website about the disease. It does not provide medical advice, diagnosis, or treatment. This content is not intended to be a substitute for professional medical advice, diagnosis, or treatment. Always seek the advice of your physician or other qualified health provider with any questions you may have regarding a medical condition. Never disregard professional medical advice or delay in seeking it because of something you have read on this website. The opinions expressed in this column are not those of SMA News Today, or its parent company, BioNews Services, and are intended to spark discussion about issues pertaining to spinal muscular atrophy.