How Self-advocacy Helped Me Gain More Independence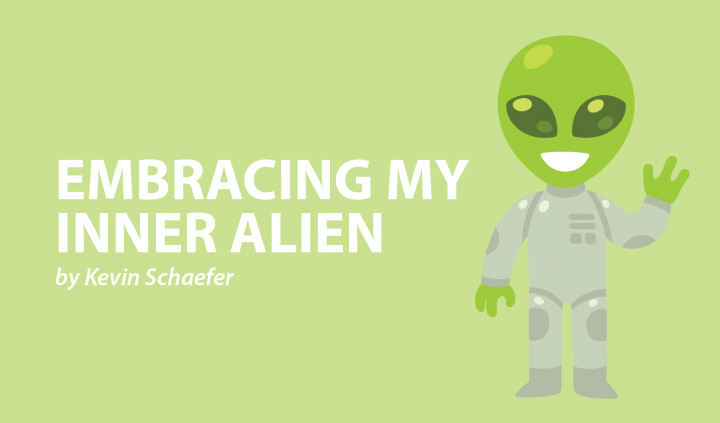 I remember it like it was yesterday. Every muscle in my body tensed up as I looked at my parents from across the kitchen table. I had never before felt as nervous as I did at that moment. Even as I tried to remember the details of my prepared speech, the right words escaped me. 
Before I go any further — no, I wasn't telling my parents that I was taking illegal substances. I spend too much money on comic books to afford to be addicted to anything else. 
That conversation that had filled me with anxiety was about me wanting to acquire more independence. As a sophomore in college, having my parents as full-time caregivers was taking an emotional and physical toll. All three of us had reached a breaking point, and I knew that it was time for something to change. 
At the time of this discussion, I suggested to my parents the possibility of moving out and training friends to be my caregivers. Though I had been toying with the idea for months and trying to figure out the logistics in my head, I had no idea how my parents would react. Aside from extended family members and two close family friends, my parents were the only ones who had taken care of my bathroom, bathing, and bed routines — the three big B's of my daily life. 
Fortunately, my parents didn't freak out when I pitched them this pretty radical notion. They responded calmly, while I bumbled through my words and sobbed as a wave of emotions hit me like a tidal wave. No matter how much I had mentally prepared for this confrontation, I knew that I would lose it once I started talking.
That conversation was the first step in my road toward independence. If you have read my columns for a while and followed my story, you already know that I didn't move out. Indeed, I still live with my parents and work from home. However, by pushing myself to have that initial conversation, it led me to a path of hiring, training, and managing caregivers. 
The days that followed were difficult, taxing, and confusing. On top of school, InterVarsity, and working my way up the ranks of NC State's student newspaper, I was trying to figure out this whole caregiver thing. Though my parents had reservations about me jumping the gun and moving out, they supported my proposal to have at-home caregivers. I also hired a couple of friends through a separate independent-living organization to drive me to and from campus. 
That summer between my sophomore and junior years, I split my time between working on the school paper and interviewing potential candidates to be my life auxiliaries (that's the made-up caregiver terminology used in the movie "The Upside"). 
The greatest tool that my parents gave me then was the freedom to handle this process on my own. All of the years spent teaching me the importance of self-advocacy led me to this crucial point in my life. As I interviewed each candidate and thought about the kind of person I wanted for this job, my mom emphasized that it was my decision. I'd say that after more than five years with the same primary caregiver, I made the right call. 
Unfortunately, there's no clear-cut road map for life with SMA. A customized SMA GPS would no doubt be a nice luxury to have on the back of my wheelchair, but it would make things a little too easy. Living with SMA has taken me in all kinds of unexpected and chaotic directions, but my ability to think and advocate for myself has helped me to face those obstacles head-on. All I had to do was take that first small step. 
***
Note: SMA News Today is strictly a news and information website about the disease. It does not provide medical advice, diagnosis, or treatment. This content is not intended to be a substitute for professional medical advice, diagnosis, or treatment. Always seek the advice of your physician or other qualified health provider with any questions you may have regarding a medical condition. Never disregard professional medical advice or delay in seeking it because of something you have read on this website. The opinions expressed in this column are not those of SMA News Today, or its parent company, BioNews Services, and are intended to spark discussion about issues pertaining to spinal muscular atrophy.