Ella's Small Gesture Strengthens Her Sibling Bonds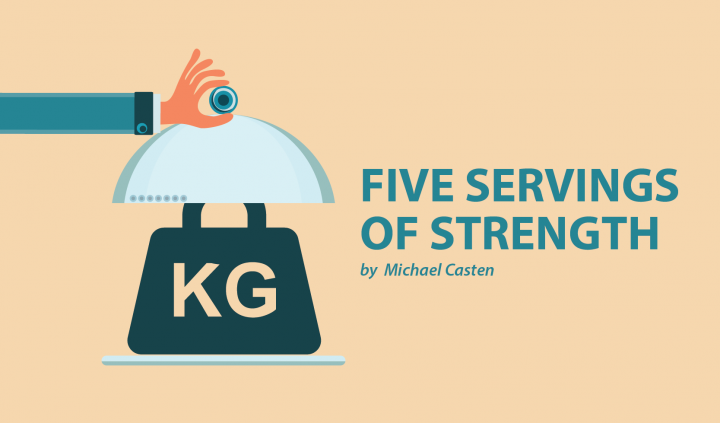 Ella is the youngest of the three Casten children. Ava, her sister, is 12, and Henry, her brother, is 10. Ella, who turned 9 in June, comes right behind Henry. My wife, Lindsay, and I planned it that way so that they would share common interests growing up. This has been the case for the most part.

Ella's SMA creates different sibling dynamics than those that exist in typical familial relationships. Ella is dependent on her brother and sister for help with particular tasks, such as reaching things, taking caps off markers, and fetching items.
Ava is a sensitive child but hides it behind a mask of indifference. She and Ella have been bickering lately. Ava has developed a passive-aggressive attitude toward Ella, who retaliates with direct insults. Our role as parents is to intervene when things get too heated; otherwise, we'd prefer to offer guidance to help them work out their differences. 
Recently, Henry attended a birthday party and was away from home for the entire afternoon and evening. The girls were occupied with their own activities and stayed out of each other's way. Ella had an appointment at the hair salon later, and while she waited, she colored and played on her iPad while Ava was busy on her computer.

In the early afternoon, Ella and I went out to her hair appointment. While we were awaiting her turn at the salon, Ava texted me with a request to pick up a pumpkin spice latte from Starbucks. So, after Ella's haircut, we went to a drive-thru and bought the drink. When we got home, Ella asked if she could bring the latte to Ava. I agreed.
When Ella arrived with the latte, Ava greeted her with a smile and thanked her as she accepted the hot cup. Then Ella took up her iPad and asked Ava if she would like to join her game. Ava said, "Yes."

The girls played together for the remainder of the afternoon. They laughed and giggled for hours and slept in the same room that night. 
Their sibling bond was strengthened that afternoon, and that deeper connection will help them to navigate the ups and downs of their relationship in the future. While I realize that they will inevitably have further days of disharmony, I'm glad to know that they can get along so well.

I'm amazed at the difference that one small gesture can make in a relationship. 
***
Note: SMA News Today is strictly a news and information website about the disease. It does not provide medical advice, diagnosis, or treatment. This content is not intended to be a substitute for professional medical advice, diagnosis, or treatment. Always seek the advice of your physician or other qualified health provider with any questions you may have regarding a medical condition. Never disregard professional medical advice or delay in seeking it because of something you have read on this website. The opinions expressed in this column are not those of SMA News Today, or its parent company, BioNews Services, and are intended to spark discussion about issues pertaining to spinal muscular atrophy.