Dreading the Bed: Sleep Brings Vulnerability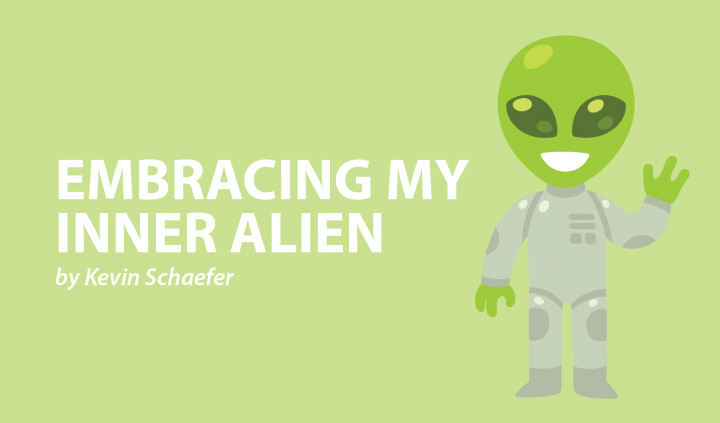 "So, do you sleep in your wheelchair?"
Believe it or not, I have been asked this question more than a few times. Granted, I don't recall hearing it after I finished middle school; but even then, the fact that any kid thought this was the case amused me. 
"Yep, I pretty much never leave my chair. You should see how I change!"
It's always entertaining to think about some of the more ridiculous questions people have asked me, but this one in particular sparked my interest the more I pondered it. Given that my school peers only ever saw me in my chair, I guess it's only natural that they wondered about my sleeping arrangements. 
Yes, like most people, I do sleep in a bed. Yet, the thing that people never consider or ask me about is how I manage those hours when I'm not in my chair. My chair isn't just a tool I use to get from one place to the next; it's an extension of my body.
When I am lying in bed at night and my chair is a few feet away from me, I'm at my most vulnerable. 
Once I'm up in my chair, with my JACO robotic arm mounted to its side, I can start my day. I can work, eat, hang out with friends, and do all of the things that keep me active. When I'm in my bed, all that independence dissipates.
I become fully reliant on my parents and caregivers to position me, operate my BiPAP machine, adjust my support pads, and give me water. Asking for help is hard enough when I'm just going about my day, but those frustrations multiply when my head hits the pillow every night.
For me, sleep has always been one of the more challenging aspects of living with spinal muscular atrophy (SMA). I'm no stranger to sleep apnea and severe respiratory problems, and I even underwent surgery in 2011 to deal with these issues. That surgery, which involved removing my tonsils and clearing the airways in my throat, helped me tremendously. 
Still, though I sleep significantly better today than I did when I was a teenager, I do sometimes dread going to bed. I'm so accustomed to having SMA that I can usually deal with the challenges that come with it, but to this day, I hate the feeling of sheer helplessness I experience when I'm lying in bed. Often, the only thing I yearn for is the ability to toss and turn independently. I don't think about walking or running, just the freedom to move in bed without assistance and what that would feel like.
Since I started writing this column a few years ago, I've had to confront my own vulnerabilities. I've explored topics such as mental health, dating, work, awkward interactions with strangers, going to the bathroom, and many more. Though SMA is a very visible condition (at least in my case), some of its greatest effects remain hidden from other people. 
As SMA Awareness Month starts in a couple of days, I invite anyone who's reading this to have a quality conversation with someone from the SMA community. Ask that person questions and listen with open ears. Even now, as I write about being at the mercy of others every night, there is a liberating sensation that comes with admitting my frustrations. My hope is that expressing my vulnerability can lead to empathy and a little more understanding. 
So to my middle school peers who asked me if I sleep in my chair, sometimes I kind of wish that this were an option.
***
Note: SMA News Today is strictly a news and information website about the disease. It does not provide medical advice, diagnosis, or treatment. This content is not intended to be a substitute for professional medical advice, diagnosis, or treatment. Always seek the advice of your physician or other qualified health provider with any questions you may have regarding a medical condition. Never disregard professional medical advice or delay in seeking it because of something you have read on this website. The opinions expressed in this column are not those of SMA News Today, or its parent company, BioNews Services, and are intended to spark discussion about issues pertaining to spinal muscular atrophy.