Success with My 'Hamilton' Adventure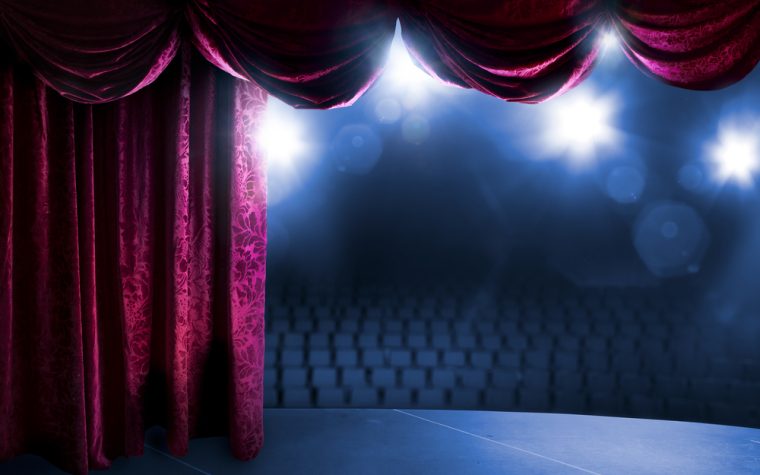 I was nervous about "Hamilton." For one thing, I'd listened to the original cast recording so many times I was worried I wouldn't be able to enjoy the touring version. For another, I wouldn't have my parents around if something went wrong. I'm pretty independent, but there's a difference between going to a movie with a couple of friends in a sleepy Minnesotan suburb and going to a musical downtown. My dad drove me to the theater, and although he was only a short drive away (he spent the evening at a rooftop restaurant eating a cheeseburger and bingeing on the second season of "The Good Place"), he was still … away.
I freeze up in public. I always do. But it's 10 times worse when my parents aren't around because my brain is a catastrophizing mess. What if the fire alarm goes off and the people I'm with forget about me? (Answer: They wouldn't, and also, that's what 911 is for.) What if my hand falls off my controller and I can't move? (Answer: I do the hard, embarrassing work of asking someone to put it back where it belongs.) And yet, even when it's loud — even when I'm yelling at the top of my lungs, and people can't hear me — I always make it through to the end. I always survive. And that's what my dad told me as we stood in line outside the venue.
"You'll be fine," he said, squeezing my shoulder. "You always are, right?"
"Not always," I shot back. "The Renaissance Festival was awful last year."
"That was one time. Besides, this is different. All you need to do is make it to your seat."
Easier said than done. I like to think I'm pretty good at weaving my way through crowds, but I still get a little panicky, especially when people box me in. I got fidgety, sticking as close to my dad as I could, practically bumping into the backs of his calves. We stood in line for a good 10 minutes, waiting to be let inside, and I could almost feel my body stiffening, my muscles clenching with anxiety.
My dad didn't have a ticket, so he could only take me so far. One of the venue workers escorted me to the third floor and made several bad jokes about me running over his foot because apparently, that's what people in wheelchairs do. I usually manage to force a laugh because I know people like him are just trying to fill the silence, but I didn't have it in me to do anything but stare at the elevator doors, waiting for them to open, waiting to be set free. By the time I made it to my seat, I was buzzing with nerves. My friends were already there, and as we waited for the show to start, we posted to every single one of our social media accounts that after years of waiting, "Hamilton" had finally come to the Twin Cities — and we were going to see it live.
My chair was parked right near the edge, so I spent most of the night wondering what it would be like if someone were to accidentally hit my controller and send me flying into the audience. In the end, though, "Hamilton" was everything I wanted it to be, and so much more. According to my dad, who met us in the lobby afterward, we left the theater tear-stained and glowing.
My dad kept saying how glad he was that it had all worked out. "It's a huge step," he told me on our way to the van. "You've never done something like that before." And he was right. At one point in my life, I never would've thought I'd be going to the theater downtown with a couple of friends. I was half-worried it'd be a disaster, but all it did was remind me how far I've come, and how much more there's left to do.
I guess it's no surprise that I'm thinking about seeing my favorite poet downtown next month by myself. As Hamilton sings in his titular song, "There's a million things I haven't done, but just you wait."
***
Note: SMA News Today is strictly a news and information website about the disease. It does not provide medical advice, diagnosis, or treatment. This content is not intended to be a substitute for professional medical advice, diagnosis, or treatment. Always seek the advice of your physician or other qualified health provider with any questions you may have regarding a medical condition. Never disregard professional medical advice or delay in seeking it because of something you have read on this website. The opinions expressed in this column are not those of SMA News Today or its parent company, BioNews Services, and are intended to spark discussion about issues pertaining to spinal muscular atrophy.