Big Sister Chimes In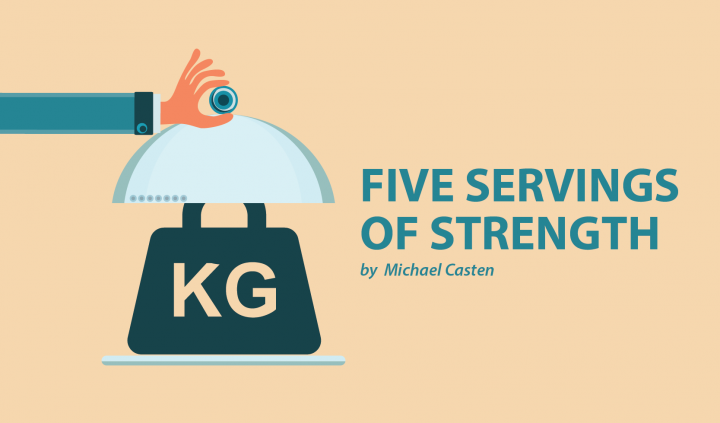 Editor's note: Columnist Michael Casten continues his "Family Perspectives" series in which he explores how different people who surround Ella tackle the diagnosis of her SMA. Read an introduction to the series here.
A smart little girl of 10, Ava gravitates to her friends more often now that she is on the cusp of entering junior high school. She has an infectious smile, and her eyes light up when doing so. Her sarcastic sense of humor is polished each day as she experiments with life. She's sensitive, confident, and eager to learn. Ava is the eldest of three and takes her role seriously. She understands that she has a leg up on her siblings, and will sometimes use that to her advantage and sometimes to theirs. She practices honesty daily as she explores her world. She confides in her mother, gives hugs to her father, and loves to engage with people.
What is SMA?
Ava took a bite or two of her Starbucks blueberry muffin as she answered, "It's a disease. It makes you not strong and you could actually die from it if nothing is done. Ella needs help because I feel like it's killing her."
How does SMA make you feel?
She took a sip of her hot chocolate, thought a little, and replied, "Upset. It makes me angry because Ella can't get stuff on her own. I feel we have to do everything for her. I really feel bad when we go to places like a moon-bounce but she has to play by herself on the toy train. I don't think it's fair."
What's your favorite thing about Ella?
Ava laughed a little and her eyes grew wide as she explained, "I like that she's funny. And when I am playing 'Minecraft' and I ask her to play and she's always like, 'Yes!' She's also creative — like me!"
How do you think Ella feels about SMA?
"I think she feels horrible. I know I would. Because she can't do a lot of things by herself."
What's the hardest part about being a sibling to a person with SMA?
"I guess having to get everything for her. Sometimes she gets angry if I don't get her something. It's frustrating. She's used to having people do things for her."
How do you feel about Spinraza?
"It's helping her. … I mean, she can go on her knees now. … She couldn't do that before Spinraza."
How does it feel that so many people know our family?
"I don't know. It's kinda weird. You know, all the people notice us and many donate to us."
If there could be a day that Ella did not have SMA, what would you like to do with her?
"Uh." She said thinking, "I'd like to go out and ride our bikes somewhere. … Just do things she can't do now."
***
Note: SMA News Today is strictly a news and information website about the disease. It does not provide medical advice, diagnosis, or treatment. This content is not intended to be a substitute for professional medical advice, diagnosis, or treatment. Always seek the advice of your physician or other qualified health provider with any questions you may have regarding a medical condition. Never disregard professional medical advice or delay in seeking it because of something you have read on this website. The opinions expressed in this column are not those of SMA News Today, or its parent company, BioNews Services, and are intended to spark discussion about issues pertaining to spinal muscular atrophy.