Do I Hate It when People Tell Me that I'm an Inspiration?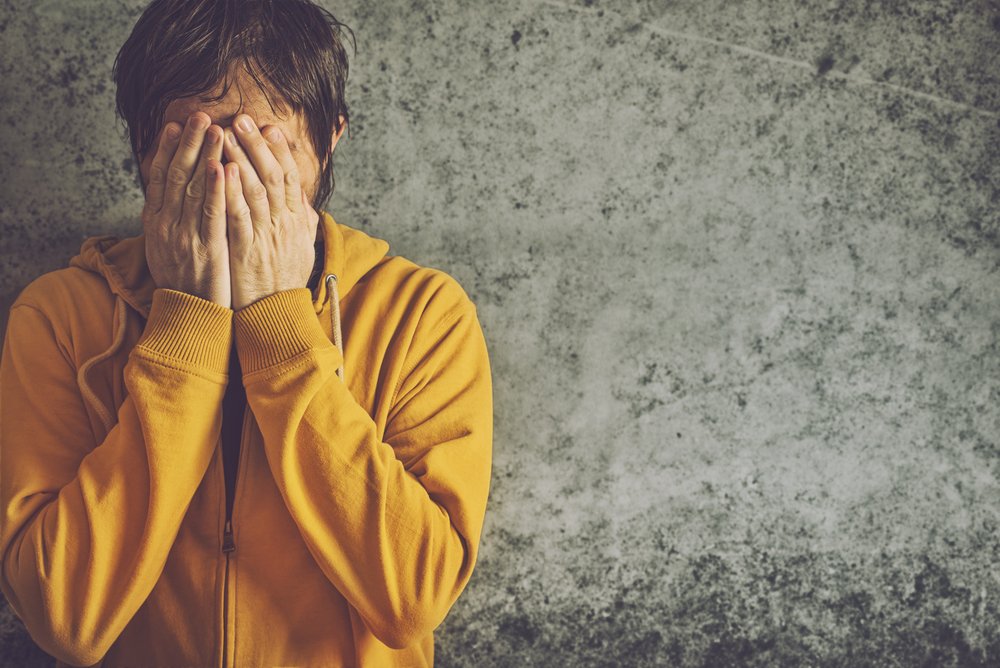 The other night I was hanging out with a friend from college at a downtown pub. As we sat down and ordered a couple of beers, an older gentleman at a nearby table came and sat next to us and asked me about my robotic arm. I could tell he was fascinated by the device, and he asked intelligent questions about how it functions and how I acquired it. He was a retired electrical engineer, and it's not uncommon for people with scientific backgrounds to ask me about the arm. I honestly don't mind this at all, as I'm more than happy to promote the company that makes the JACO arm and tell people how it's changed my life. This man was very cordial and spoke with both my friend and me for several minutes.
Then came the kicker. As the man was leaving to return to his table, he looked at me and said that infamous line that I've heard all too many times: "You're an inspiration."
Now, anyone who uses a wheelchair or has some kind of visible disability has heard this line a million times. I even had the idea to make a drinking game out of it. If I'm out at a bar, I have to take a shot, along with whomever I'm with, every time a stranger calls me an inspiration. I haven't tried it yet, but I can almost guarantee that it would result in my entire crowd getting wasted by the end of the night.
As to why those of us in wheelchairs and with other disabilities don't like being called "inspirational" by people we've never met, the comedian Josh Blue explains it perfectly. Blue, who has cerebral palsy and whose humor is primarily based on experiences and observations from his own life, says in his acclaimed 2012 special "Sticky Change" that when people tell us that we're an inspiration to them, what we hear is, "Man, I would kill myself if I were you."
It's true. While people are trying to be nice when they use this expression, it begs the question of what is it that makes us so inspirational? Should we really be applauded for simply living our lives like everyone else? By issuing this so–called "compliment" just on the basis of our physical appearance, people are essentially implying that it would make more sense for us to stay home and be miserable. I know they don't mean that, but if you look at the connotations of the "you're an inspiration" phrase, that is what it boils down to.
However, there are other situations in which I don't mind being called an inspiration. If I give a speech, reach out to someone in need, or write something that makes a positive impact on a reader, then the expression is more appropriate. In those instances, I've done something that warrants a compliment. Or if a friend or family member says that I inspire them (or something equally cheesy and sentimental), I don't mind because I have a relationship with that person.
That said, when a stranger who knows nothing about me other than that I use a wheelchair and am out in public, tells me that I'm so inspirational, my natural instinct is to get annoyed and crack jokes about them. Though I deal with challenges that others don't, I have just as many flaws, desires, quirks, and feelings as anyone else. All I'm saying is that before you go straight to putting people like me on the inspirational pedestal, get to know us first. I think you'll find that you and I are more alike than you may have thought.
***
Note: SMA News Today is strictly a news and information website about the disease. It does not provide medical advice, diagnosis, or treatment. This content is not intended to be a substitute for professional medical advice, diagnosis, or treatment. Always seek the advice of your physician or other qualified health provider with any questions you may have regarding a medical condition. Never disregard professional medical advice or delay in seeking it because of something you have read on this website. The opinions expressed in this column are not those of SMA News Today, or its parent company, BioNews Services, and are intended to spark discussion about issues pertaining to spinal muscular atrophy.