The Season: Pneumonia Edition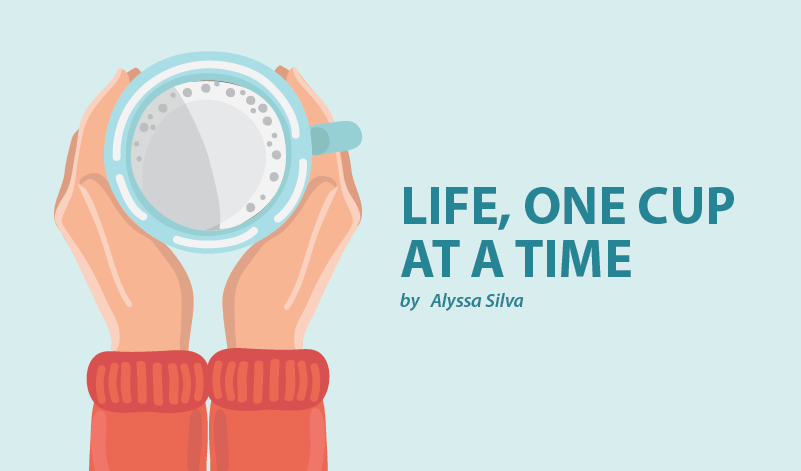 Well, friends, today's column is going to be unlike what you read here most in my little corner of the internet. That's because this column is brought to you by endless fluids, antibiotics, steroids, and a nasty respiratory infection that is most likely walking pneumonia.
Ah, yes, walking pneumonia. It's the pneumonia I love to hate the most, the pneumonia that sends a shiver down my spine every time I think of the irony of its name.
There should be some kind of universal rule or law that states that people who cannot walk shouldn't have to get walking pneumonia. Where's the fairness in this? Can the Universe throw me a bone here? I handle every respiratory infection with strength, perseverance, and the mindset that things will eventually get better. But I'd be lying if I told you I didn't shoot my signature eye roll the minute the physician made this educated guess.
So, here I am, curled under a blanket typing out each letter into my iPhone to show up for you this week. As much as I know my body needs physical and mental rest, I also know that there is no better way to talk about life with SMA than when you're in the thick of it. And I don't believe it gets much thicker than this.
I'm on week 7 of being sick, yet I was only diagnosed in my sixth week. The journey to this diagnosis has been a slow, drawn-out process that began in late September. I remember the exact date, time, and place I felt off. At first, I thought it was muscular. My breathing became slightly labored, and I was due for Spinraza in the upcoming week so I brushed these feelings under a rug until it was time for my second maintenance dose. A few days later, however, I randomly stopped breathing for the first time ever. A friend quickly scooped me up and laid me flat so I was able to catch my breath again. That's when I knew.
This wasn't muscular.
It's both a blessing and a curse to be so in tune with your body. On one hand, you're very self-aware. You're able to be proactive and stay on top of your health so that the minute something doesn't feel right, you take action immediately. On the other hand, when one little thing disrupts your body, your world crumbles. And it's not to say you're being overly dramatic or highly sensitive. You're actually being smart. It just affects you on a much deeper level emotionally.
Without getting into the nitty-gritty, the following weeks were spent in emergency departments on multiple occasions, getting IV fluids, blood tests, X-rays, and antibiotics. I put my entire life on hold. I remained focused and did everything that was advised by my doctors. I was beginning to feel ME again, but then, what I feared the most happened.
I relapsed.
Just when things started looking up, heavier things came crashing down. And, that's the reality of SMA I think none of us really wants to face. Things can change in a split second, and that no respiratory battle, or any infection, goes unscathed. It's the reality that even when we are putting forth our best efforts, sometimes the Universe has other plans.
After my relapse, I started being treated specifically for walking pneumonia and went on a much more vigorous regimen to, hopefully, nip this in the bud fast. Seven weeks is quite a long time to be sick, to not be able to go about your daily routine or to just simply feel like yourself again.
But, just as SMA has taught us to do all along, we fight. We move forward in spite of the weight bearing heavy on our shoulders. And, we remember that tomorrow is a new day.
***
Note: SMA News Today is strictly a news and information website about the disease. It does not provide medical advice, diagnosis, or treatment. This content is not intended to be a substitute for professional medical advice, diagnosis, or treatment. Always seek the advice of your physician or other qualified health provider with any questions you may have regarding a medical condition. Never disregard professional medical advice or delay in seeking it because of something you have read on this website. The opinions expressed in this column are not those of SMA News Today or its parent company, BioNews Services, and are intended to spark discussion about issues pertaining to spinal muscular atrophy.