Ella's Spinraza Treatment Looks Different Due to COVID-19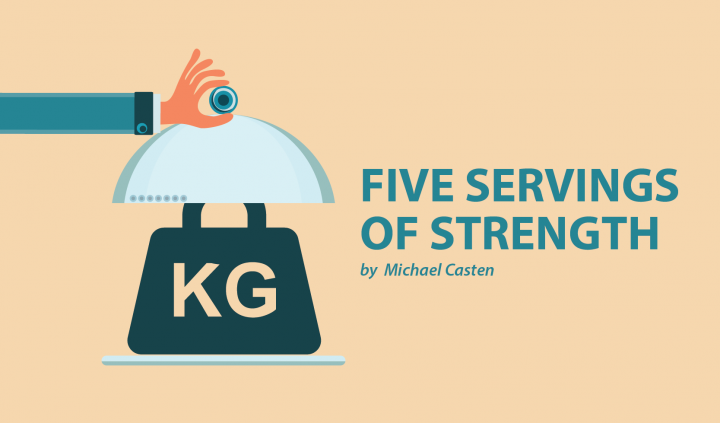 My alarm went off at 7:09 a.m. I rolled out of bed and walked into Ella's room. She lay sleeping peacefully. I went downstairs and met both dogs, who were ready to go out for the morning. I made a cup of coffee and sat outside with the dogs.
At 7:40 a.m., I woke Ella. It was her day for Spinraza (nusinsersen) treatment. We have to travel about an hour to Lurie Children's Hospital of Chicago for the treatments, so I packed her wheelchair into the back of our van and gave her the mask her mother made for her. I gave her a hot spot on my phone so she could play her iPad, and we were off.
The expressway traffic was minimal. We cruised through Chicago's suburbs until we hit the city. Our regular route was under construction, so I took a detour. When we arrived at the parking garage, I found a handicap parking spot right away. I unloaded Ella's wheelchair, secured our masks on our faces, and proceeded through the garage toward the hospital. 
When we arrived at the check-in desk, there was a line of people, with everyone standing 6 feet apart. We found our spot in line and waited to be checked in. We were given hospital-grade masks, so we switched ours out, tucking them away. The nurse who usually takes care of Ella was on her way to get coffee and asked me if I'd like one. I said yes.
We were directed to the fifth floor, and when we arrived, we were met with another line similar to the one downstairs. We waited our turn. People with masks were everywhere, keeping their distance from one another. Our turn came up, and we went through the regular questioning.
Then they asked us questions about COVID-19. We answered and were directed to the waiting room. Within two minutes, Ella was called. We followed our nurse, who gave me the coffee, and went to Ella's room.
We did the standard check-in procedures, and I got Ella dressed in a hospital gown. Doctors and nurses came and went, asking questions, verifying information, and obtaining signatures from me. 
Usually, during Spinraza treatment, I put on a "bunny suit," which is a sterile head-to-toe suit that zips up in the front. I wear this so I can go with Ella into the operating room as she's put under for the injection. This time, however, I couldn't go with her due to COVID-19.
Ella's face dropped a bit when she heard this. I cupped my hand under her chin and told her that everything would be all right. I told her that her child life specialist would go along as she normally does. Ella looked around at all the eyes on her and finally agreed.
After Ella was wheeled away, I sat back in my chair. I was tired, so I took a nap. When I woke up, Ella was being wheeled back from the Spinraza procedure. She was still sleeping and had a plastic mask over her face. She grimaced and tossed and turned a bit as she was coming out of her deep sleep. I sat with her until she woke up.
Usually, she gets a headache after anesthesia, but this time she felt good. Once she was up, she remained up and played on her iPad. She was supposed to lie flat on her back after the procedure. We talked a bit and retreated to our devices until the waiting time was over. Her IV was removed and I dressed her.
As always, we took a trip to the Sky Cafe on the 11th floor. Usually, many people are at the tables and ordering food. This time, however, the tables were empty except for one couple, and no one was in line ordering food.
Ella ordered the usual, grilled cheese with bacon on the side, and I ordered mine, grilled cheese with onion rings. We both picked out a Reese's Peanut Butter Cup, paid for our food, and found a table.
We noticed that tables were spread out and only two chairs were at each table, as far from each other as possible. We took off our masks and enjoyed our lunch together.
The drive home from the city was as uneventful as the drive in the morning. Traffic was minimal.
Due to COVID-19, we didn't know what to expect for this round of Spinraza treatment. We were impressed by the many safety measures put in place at the hospital. We felt safe and well taken care of. 
Ella has her next Spinraza treatment in four months. I wonder what the world will be like then.
***
Note: SMA News Today is strictly a news and information website about the disease. It does not provide medical advice, diagnosis, or treatment. This content is not intended to be a substitute for professional medical advice, diagnosis, or treatment. Always seek the advice of your physician or other qualified health provider with any questions you may have regarding a medical condition. Never disregard professional medical advice or delay in seeking it because of something you have read on this website. The opinions expressed in this column are not those of SMA News Today, or its parent company, BioNews Services, and are intended to spark discussion about issues pertaining to spinal muscular atrophy.