What Fuels Me Amid the Stress of Planning a Fundraiser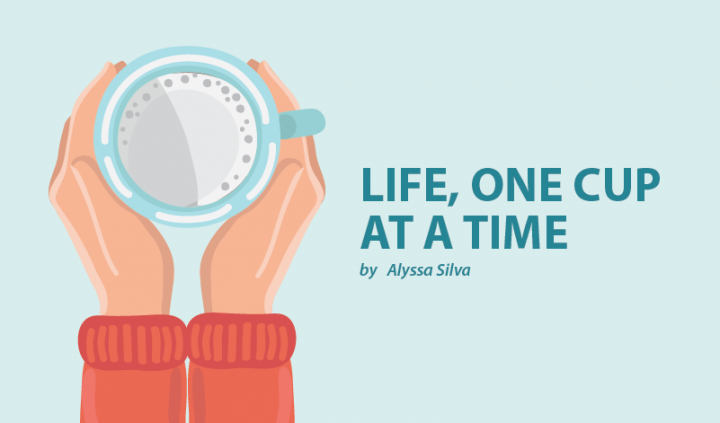 As I write this column, only 11 days are left before my nonprofit organization hosts its 10th annual gala for spinal muscular atrophy.
Eleven.
And while 11 has always been my lucky number, as I glance at my to-do list I'm reminded there really isn't anything lucky about it in this context.
I've learned the hard way over the years that event planning is not easy. It requires a hefty load of work, a sacrifice of time and energy, and lots of creativity to make each event different and more exciting than the last. There are dozens (if not hundreds) of businesses to solicit donations from for a raffle and an auction. There are strategic marketing tactics to implement in hopes of enticing guests to join you and your cause. There are food menus, centerpieces, and seating arrangements — my least favorite part of fundraiser planning — to be made. The list goes on, but the bottom line is this: Planning a gala with hundreds of people is challenging.
Of course, I don't plan this all on my own. I have a remarkable team of 25 individuals who generously and selflessly help out every year. But my Type A personality and I are insistent on overseeing all the work and being involved with all the tasks at hand. The word "delegate" is not in my vocabulary, which means that more often than not I foolishly allow stress to take over my life.
The stress of wanting to make each year special keeps me up at night. Trying to balance working, planning a fundraiser, and managing my health is at times overwhelming. Every once in a while, I allow my thoughts to drift and question whether the work I'm dedicated to is actually worth the battle. But then I remember the bigger picture. I remember my friend with SMA who passed and never had the chance to experience the groundbreaking treatments the SMA community is beginning to reap. I remember the little boy on the news running around in his backyard after receiving Zolgensma as a baby. I remember lying in a hospital bed in 2016, weak and hopeless as ever, and being told to keep the faith as there was a treatment — Spinraza (nusinersen) — right around the corner.
I remember that this isn't about me in my own little world. This is about a community that fuels me every single day to work harder and smarter. It's about people who have waited decades for a cure and are now beginning to visualize hope in a tangible way. So, I take a deep breath, and I breathe in peace and exhale my worries. Stress may be inevitable, but it doesn't keep me from losing sight of the bigger picture. It doesn't keep me from surrendering to the battle.
***
Note: SMA News Today is strictly a news and information website about the disease. It does not provide medical advice, diagnosis, or treatment. This content is not intended to be a substitute for professional medical advice, diagnosis, or treatment. Always seek the advice of your physician or other qualified health provider with any questions you may have regarding a medical condition. Never disregard professional medical advice or delay in seeking it because of something you have read on this website. The opinions expressed in this column are not those of SMA News Today, or its parent company, BioNews Services, and are intended to spark discussion about issues pertaining to spinal muscular atrophy.