Finding the Sweet Spot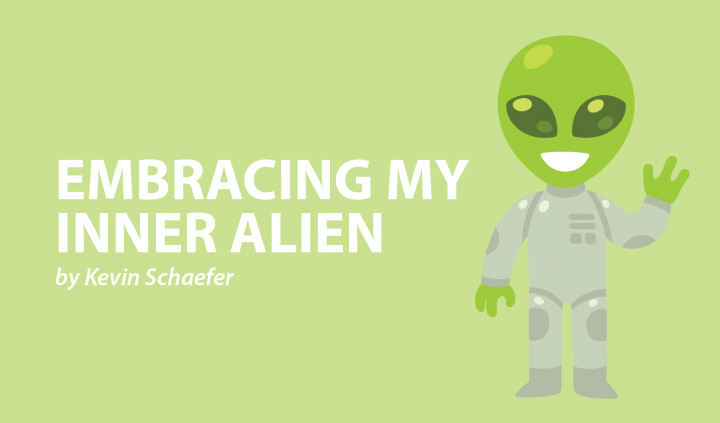 A few weeks ago, when I was preparing for my eighth Spinraza injection, I had to indulge in an activity that many of us with SMA dread. We manage everything from pneumonia to travel fiascoes, but having to get blood drawn is one of the more irksome things we have to deal with.
I also had to produce a urine sample the day before the injection, but I think I'll spare my readers (and editors) another bathroom column.
Anyhow, drawing even a small blood sample from someone with SMA can be a feat for even the most skilled medical professional. Finding a vein on my arm is like finding an accessible hotel room in Lexington, Kentucky.
Yet, in this particular instance, the nurse managed to find my sweet spot and stick the needle in without any trouble. Though I did drink an extra amount of liquid the day before to prepare, I still wasn't expecting the appointment to go quite so smoothly. I was in and out of the clinic in a matter of minutes, ready to have another needle jammed into my neck the following day.
Getting blood drawn is tricky for me, but the idea of "finding the sweet spot" comes into play in other areas of my life, as well.
Positioning in my chair
Any time I train a new caregiver, the most challenging component of the process is getting them to position me correctly in my wheelchair once I'm dressed. My butt does indeed have a sweet spot on my seat cushion, and when it's not there, it can really ruin my day. It's not always easy to execute this task, especially when the caregiver can't physically lift me. In these scenarios, I tell them to use my pants to adjust me. If a little wedgie is what it takes to make me comfy, then so be it.
Bed
Positioning me in bed also requires meticulous attention to detail. It's commonplace for me to utter the following commands to my caregivers at bedtime: "OK, turn me just a little more to the left, then slide me from my hips toward the wall. Now move the pillow that's under my head up just a little, and straighten out my left ear. And straighten my legs out some, and move my right hand on top of that blue pad."
It sounds simple, right?
Getting comfortably positioned in bed is tricky for me, but it's something I have to do. Thankfully, my caregivers put up with me.
Working at my computer
Thanks to my boss here at BioNews Services, I recently upgraded to a MacBook Air. I went several years without using a laptop regularly, but this particular model is working out great for me.
Still, getting set up at my desk each morning is another instance of finding my sweet spot. I have to make sure my computer is positioned just right on my tray, and that my left hand is placed on my mouse. I hold a pencil in my right hand to operate certain keys on my keyboard, while also using an onscreen keyboard. If anything is out of place, work becomes quite difficult.
Finding the sweet spot is also a thing when my physical therapist is trying to roll me out of the pool in a manual wheelchair, without me floating away. It's a thing when I'm eating, reading, going to the bathroom, or doing a number of other daily activities. Living with SMA requires me to do things a little differently, and that includes having multiple sweet spots.
***
Note: SMA News Today is strictly a news and information website about the disease. It does not provide medical advice, diagnosis, or treatment. This content is not intended to be a substitute for professional medical advice, diagnosis, or treatment. Always seek the advice of your physician or other qualified health provider with any questions you may have regarding a medical condition. Never disregard professional medical advice or delay in seeking it because of something you have read on this website. The opinions expressed in this column are not those of SMA News Today, or its parent company, BioNews Services, and are intended to spark discussion about issues pertaining to spinal muscular atrophy.