My Days at Ye Olde Student Newspaper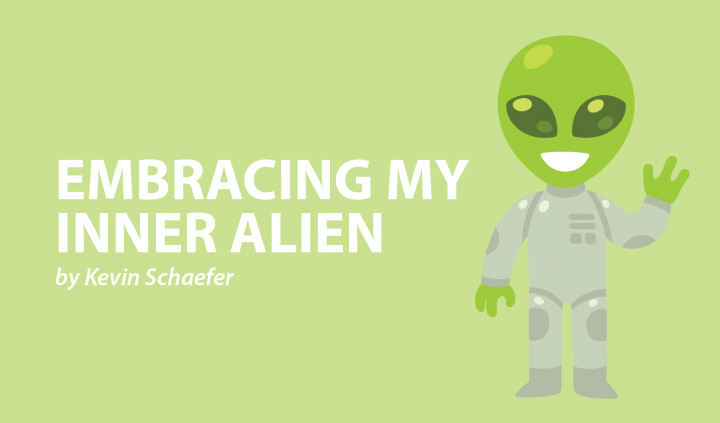 On Super Bowl Sunday in 2013, I attended my first meeting at NC State's student newspaper, Technician. I went on a whim with zero journalism experience. My only hope was to maybe write a few movie reviews for the publication. Little did I know that this small step would have a profound impact on the rest of my life. 
As I rolled into the office, I saw a bustle of both adrenaline and easiness among the students there. They were clearly busy, but they had a synergy with one another that made everyone more relaxed. 
Nonetheless, I was filled with apprehension as I entered the small conference room for my first news meeting. About 30 students were packed in there, and many of them had been working on the paper for at least a semester. I was already on high alert, but my nerves skyrocketed when the journalism professor entered the arena. He may not have had a fedora or a .44 Magnum with him, but this guy earned his reputation among students as the "Clint Eastwood of journalism." 
Since I already felt as if I could make my catheter overflow, I don't remember the specifics of his lecture that day. His Sam Elliott mustache also distracted me. Yet, I do recall it involving an imagined scenario in which we were each reporting on an intense CIA meeting. We then had to determine the lede and nut graph for our story. Being the newbie that I was, I didn't even know what those two journalism terms meant. 
"OK, well, this was fun, but I think I'm going to finish my homework and watch a Marvel movie. Bye!" 
That was certainly one voice in my head, but I am quite glad that I didn't listen to it. Something about that experience compelled me to stay. The rest, as the saying goes, is history. I stayed at the paper throughout my college years, holding positions like staff writer, assistant editor, and associate features editor.
Last weekend, I attended Technician's 100th-anniversary celebration, which took place on NC State's campus. Many of my close friends were there, and it felt like we were in college again. Only now, we weren't writing papers at 2 a.m. and going to classes. We had a great time reminiscing about late production nights, visiting the office, and staying out till midnight making s'mores around a fire. 
During my time at Technician, my disability was never a hindrance to my success. I was just one of the ragtag crew of storytellers, and my identity was rooted in my status as the staff pop culture guru. Both my colleagues and advisers never doubted my ability to meet deadlines, work late nights, and manage a team of writers when I was an editor.
Though I primarily focused on producing arts and entertainment content, eventually I wrote a few op-ed pieces that dealt with SMA. At that time, I was gradually becoming more active in the SMA community and more interested in disability representation. Granted, I had no idea that these interests would become the basis of my future career.
My time at ye olde student newspaper helped me to hone many foundational skills, including writing, leadership, management, teamwork, communication, and fact-checking. The paper allowed me to grow exponentially as a storyteller, and it introduced me to lifelong friends. I'll always be grateful for my time there. Among other things, it paved the way for me to write poop jokes here. I'm sure all of my wonderful readers and editors will agree.
***
Note: SMA News Today is strictly a news and information website about the disease. It does not provide medical advice, diagnosis, or treatment. This content is not intended to be a substitute for professional medical advice, diagnosis, or treatment. Always seek the advice of your physician or other qualified health provider with any questions you may have regarding a medical condition. Never disregard professional medical advice or delay in seeking it because of something you have read on this website. The opinions expressed in this column are not those of SMA News Today, or its parent company, BioNews Services, and are intended to spark discussion about issues pertaining to spinal muscular atrophy.