Ella Is Losing Weight as She Grows Older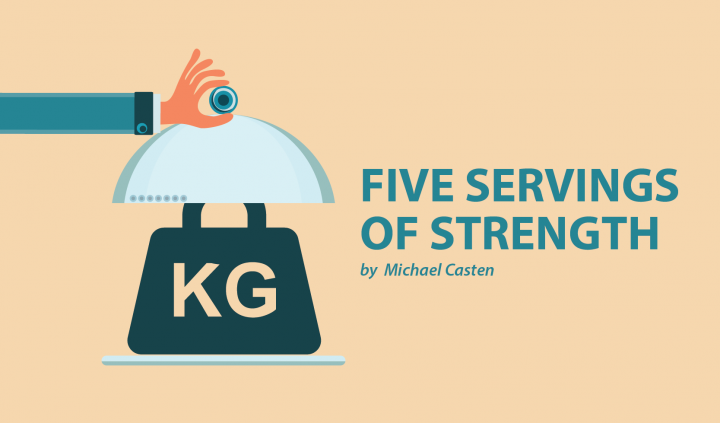 Ella is 10 and will start fifth grade this fall. She has "magic" adjustable rods in her back that give her height. But she has exhausted the length of the rod and will need a new one put in soon. She weighs 36 pounds, a dramatic drop from the 50 pounds she previously weighed.
Many years ago, we came across an amino acid diet that we give her through a gastrostomy tube, or G-tube. This diet was designed by a mom who had a child with SMA. It provides short-chain fats, which are easier for digestion, and several vitamins and calories.
Ella used to do her G-tube feeds throughout the day: twice during the day and once overnight. While on this diet, she ate very little by mouth. The formula ended up leading to a gain in weight, probably too much. We decided to cut back on the formula during the day, and now she receives it only overnight.
While she started losing weight, her appetite for foods by mouth increased. She seemed to be at a pretty good weight, and we decided to stop the overnight feeds to have her eat only by mouth. This went on for several months, and we noticed that she continued losing weight. 
We recently spoke to a dietitian from the Lurie Children's Hospital of Chicago, giving her a list of the ingredients that we add to Ella's feed. The dietitian then calculated Ella's calorie intake. As it turns out, the mix provided 700 calories per feed. We decided to start the overnight feeds again to help Ella gain weight.
Finding a balance between G-tube feeds and eating by mouth has been tricky. Ella snacks throughout the day, and we try to give her foods that are high in calories and nutritious. We will increase some of the ingredients in her feed to help provide more calories.
The other night, Ella was wearing a sleeveless shirt. She was sitting next to me on the deck, and I got a good look at her body. Her arms are so skinny that my thumb and forefinger met while grasping her arm. I noticed her clavicles were visible, and while I looked at her torso, I also saw that her ribs were becoming visible.
While being so light and skinny helps Ella with being able to move her arms and legs, we know that she needs to have a bit more body fat on her.
We will continue to feed her by mouth with some of her favorite foods, including bacon, pasta, hot dogs, chocolate, and Nutella. We also will keep her overnight feeds going, and then check her weight periodically. Our goal is to get her to a healthy weight that also allows her to move freely.
Ella's G-tube formula is as follows (each child with SMA has different formulas based on their specific needs):
10 oz of water
6 oz of almond milk
6 oz of white grape juice
8 oz of Pedialyte
2 mL of safflower oil
2 mL of levocarnitine
1 mL vitamin D
1 mL of ubiquinol
1/4 teaspoon Himalayan salt
2 scoops of Nano VM (a mineral supplement)
1/3 capful of MiraLax
2 packages of the formula Vivonex Pediatric
Mix all ingredients in a blender for 1 minute and pour it into a G-tube feeding bag.
***
Note: SMA News Today is strictly a news and information website about the disease. It does not provide medical advice, diagnosis, or treatment. This content is not intended to be a substitute for professional medical advice, diagnosis, or treatment. Always seek the advice of your physician or other qualified health provider with any questions you may have regarding a medical condition. Never disregard professional medical advice or delay in seeking it because of something you have read on this website. The opinions expressed in this column are not those of SMA News Today, or its parent company, BioNews Services, and are intended to spark discussion about issues pertaining to spinal muscular atrophy.