Spinraza Stabilizes Motor Function for Adults With SMA, Study Reports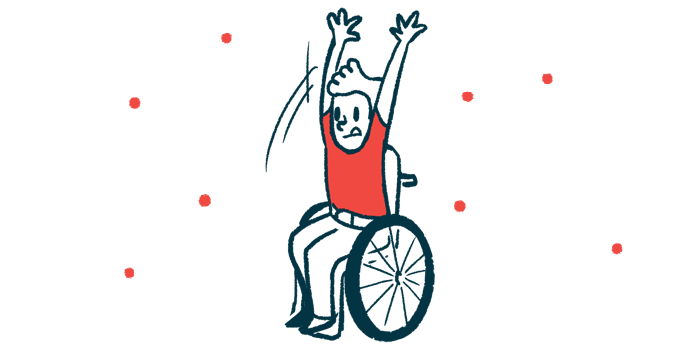 Treatment with Spinraza (nusinersen) modestly improved muscle strength and stabilized motor function for adults with spinal muscular atrophy (SMA) types 2 or 3, according to a study from Israel.
The study, "Longer-term follow-up of nusinersen efficacy and safety in adult patients with spinal muscular atrophy types 2 and 3," was published in Neuromuscular Disorders.
Spinraza is a widely approved treatment for SMA that works by increasing levels of the SMN protein that is lacking in the disease. The therapy is sold by Biogen, which was not directly involved in this study, though the company helps to fund the Israel SMA Registry and several of the researchers disclosed receiving speaking fees from Biogen.
Regulatory approvals of Spinraza were supported by clinical trials that tested the therapy in children with SMA. The medication's long-term effectiveness in adults with SMA remains incompletely understood.
"During an era of emerging new treatments being developed and approved for the treatment of these patients, reporting of long-term post marketing experience and effect of treatment in this group is crucial in order to enable informed treatment selection and the establishment of clear recommendations for adult SMA management," the scientists wrote.
The researchers reported outcomes for 37 adults with SMA type 2 or 3 who started on Spinraza treatment between 2018 and 2020. The patients' age at the time of treatment ranged from 21 to 64 years; age at symptom onset ranged from 6 months to 33 years. All of the participants could sit independently, and most were not able to walk; seven could walk unaided, and one could walk using crutches.
Assessments were done up to more than two years of treatment; median time on Spinraza was about 19 months. This included assessing manual muscle testing (MMT), a measure of muscle strength, and the Revised Hammersmith Scale (RHS), which measures motor function.
Average scores on the MMT exhibited a slight but statistically significant increase after six or 14 months on Spinraza. At later time points, MMT scores generally remained stable. Similarly, average RHS scores increased slightly but significantly after the first six months of treatment, and then were largely stable.
The researchers noted that latter time points generally included data on fewer patients, making it mathematically less likely that a significant difference could be detected.
"The main limitation of our analysis is the small sample size, especially at 26 months of observation, which might contribute to the absence of statistically significant changes at this time point," they wrote.
Measures of lung function were generally unchanged over the course of treatment.
"Our prospective observational study results support the growing body of evidence showing effectiveness of [Spinraza] in adult patients with SMA type 2 and 3, demonstrating disease stability and modest improvements in clinical scales, most consistent in MMT," the scientists concluded.
Subjectively, most of these adult patients reported feeling that their motor function was neither worsening nor improving on Spinraza, though some said they felt the treatment helped them be active for longer during the day.
"From subjective and descriptive reports of patients, most of our patients reported steady state with no motor change," the researchers wrote. "Improvement was noted by few in walking pace, stability, ability to lift heavier objects, and mostly maintaining sustained physical activity for longer time."
The only side effect associated with Spinraza was headache due to lumbar puncture (an injection through the spine to administer the medicine).
"In line with previous studies, [Spinraza] was safe, without serious adverse events over the entire duration of the treatment," the researchers wrote.