The 'SMA News Today' Forums: Join These Discussions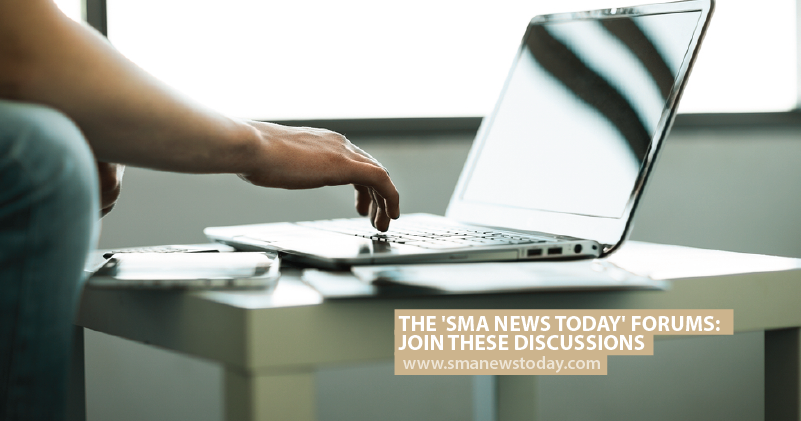 Since the launch of the SMA News Today forums, SMA patients and caregivers from all over have taken part in various discussions pertaining to life with spinal muscular atrophy. Topics that have so far been covered include acquiring assistance in college, disability and dating, using feeding tubes, having able-bodied siblings when you have SMA and Spinraza treatments.
Below are three of the discussion topics currently on the forums page. Simply follow the links provided here, and join the conversation!
From the adults with SMA forum: Finding employment
Are you a working adult who has SMA? Are you an SMA adult who's currently seeking employment? This discussion is all about sharing tips and experiences related to entering the workforce as an SMA individual.
MORE: Getting started with the SMA News Today forums
From the forum for SMA parents and caregivers: Physical therapy
Does your SMA child have experience with some form of physical therapy? This discussion is for parents and caregivers to talk about their experiences with PT, and so that members can share tips with each other regarding this subject.
From going to college when you have SMA: Welcome
The college forum is designed for any SMA individual who's either currently in school, is an alumni or is simply interested in pursuing a college degree and wants to learn more. This introductory post welcomes users to ask questions and share experiences related to their time in college, and to talk about anything from financial aid to acquiring assistance in and out of the classroom.
MORE: Using groups in the SMA News Today forums
SMA News Today is strictly a news and information website about the disease. It does not provide medical advice, diagnosis or treatment. This content is not intended to be a substitute for professional medical advice, diagnosis, or treatment. Always seek the advice of your physician or another qualified health provider with any questions you may have regarding a medical condition. Never disregard professional medical advice or delay in seeking it because of something you have read on this website.